Warning
: Undefined array key "tracking_id" in
/var/www/vhosts/smarttechstuff.co.uk/httpdocs/affiliateCode/custom-shortcodes.php
on line
11
One of the best things to come out of the smart home sector has been the new breed of home smart alarms. When we reviewed Yale's entry into the crowded smart security market, we really liked what we found.
Their wireless alarm is a simple, easy-to-use home security setup that anyone could install. In this guide we're looking at Yale's smart alarm accessories – going into more depth on the different add-ons available. We'll look at what's out there to buy and which components you really need.
#1 – Yale alarm door contact / window sensors
What they do
Starting with the basics, door and window contact sensors have been around long before all this smart technology sprang up. The idea is as simple as it is brilliant, so why change it? This two-part sensor splits in half. One is placed on the window or door, the other on the frame. When the two parts move apart, the magnetic seal is broken and the alarm is triggered.
The good part with modern smart door and window sensors is there's no awful-looking wires to lay everywhere. You should have one of these on each main entry into your home, and as many windows as you can.
Should you buy this smart accessory?
Yes. This is an essential accessory for the Yale smart alarm. While all the kits do come with these, you likely only get one or two with the alarm. Sadly, they're not cheap! But they work really well and are a good way to protect important entry points.
---
#2 – Yale Remote Key Fob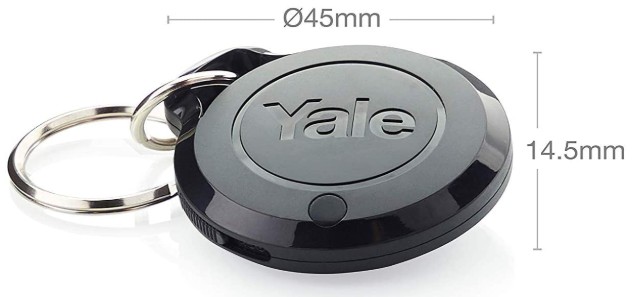 What does this accessory do?
Depending on which starter alarm kit you got from Yale, you may or may not already have one of these gizmos. They're a super-quick and handy way to do things like:
Arm and disarm your Yale alarm
'Panic button' – trigger your alarm manually
It can work up to 200m away from your smart hub too, which is impressive. You get one key fob and it includes the battery.
Should you buy this accessory?
There's a number of ways to handle the arming and disarming of your Yale alarm – from keypads to using your smart phone, so you don't technically need this accessory. Having said that, it does come in handy those times when you are in a hurry or have your hands full. And the price isn't bad on this product either.
---
#3 – Yale Alarm PIR Sensors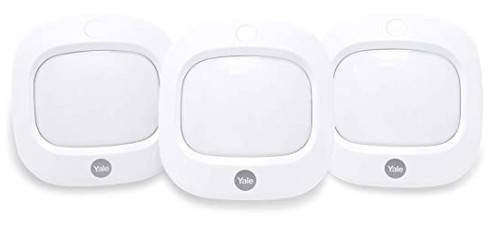 What does this sensor do?
Working with or instead of door and window sensors, one of the most important parts of your smart alarm is to get good PIR motion sensors pointed at all your entry points. These motion detectors check for motion regularly and can trigger the alarm and notify your phone if they sense movement.
Whichever kit you bought, you'll have at least two of these already, which might not be enough to cover all the important areas of your home. Good things about these sensors are they're energy class A+ and, like the other add-ons for Yales system have a good 200m range.
Should you buy this accessory?
Yes. This is a must-buy because it's a fail proof way to secure all the entry points to your home, as well as garages, sheds and any other space you need to keep safe. If you've got a bigger home, or a number of spots you want to secure, you can also buy a handy 3 pack on Amazon and save a good chunk of cash too.
---
#4 – Multi Sensor Smoke Detectors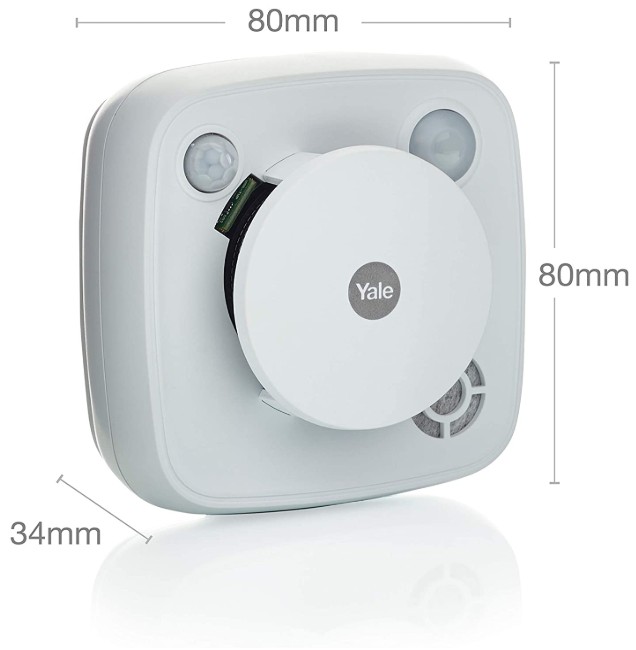 What does this accessory do?
Here's a neat little thing. The Yale AC-PSD doesn't come with every Yale alarm and offers a combination of 3 important sensors:
Smoke detector
PIR motion detection
Heat sensor
It's got a built in siren, and will also trigger the main alarm, as well as alerts to your smart phone. The multi-sensor aspect offsets the steep price as you'll have to buy one less PIR motion sensor for your home security system.
Do you really need this part?
It's likely you've already got smoke detectors at home and it's a bit disappointing that this sensor doesn't also detect carbon monoxide leaks. But you do get real time alerts while you're away from home with this smart smoke detector. Meaning if there's any problems, you can take action that you can't with old-style smoke alarms.
Read our full Yale Sync Alarm Review here.
---
#5 – Yale Smart Home Plug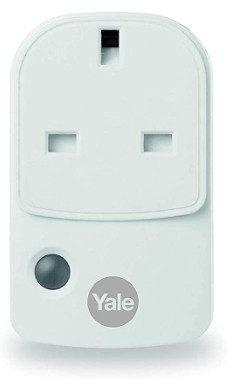 What does this accessory do?
Smart plugs are a thing of wonder and, until they replace regular sockets in a mainstream way, you really can't have enough of them.
While it hasn't strictly got anything remotely to do with smart home security, Yale offer their own version of a smart plug that's compatible with their smart home hub. It can be used to take control of anything that is plugged into an existing socket, such as heaters, fans and lighting.
Do you really need this sensor?
This one's a bit of a puzzler. It's an expensive way to bring a smart plug to your home, and for the price you can get a pack of 4 of some other brands of smart plugs. This isn't an essential addition to the excellent Yale home smart alarm but, if you want to control everything using just that one app, and you don't mind paying a bit extra, take a look.
---
#6 – Yale Alarm Camera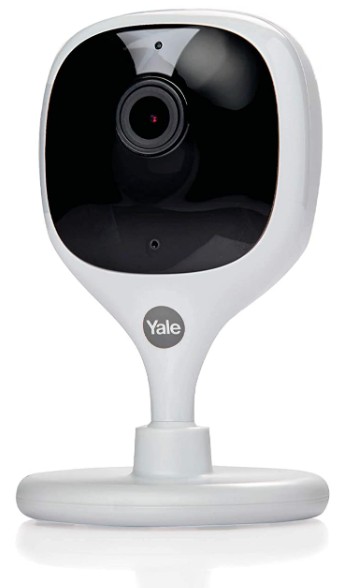 What does this accessory do?
One of the best things you can do with smart tech, in our book, when it comes to security is install some simple smart alarm cameras to keep an eye on your property. Yale's smart living video cameras are available for under £40 and offer a simple way to get full HD security cameras without spending a lot of cash.
Whether or not you want to mount them is up to you – it's optional as they come with a very handy stand. While you can't pan the camera around on the app, you can preset the angle and rotation to aim nicely at the area you want to add CCTV to. Getting a live view of what's happening at home, no matter where you are in the world gives you a lot of peace of mind.
Do you really need this smart living sensor?
One of the best value for money parts of the Yale accessories and definitely one of the most useful. You can buy one, or set up multi-cam and it's definitely something you should look into adding to your Yale accessories.
---
A word of caution when buying any smart alarm add-on
One thing that's a bit confusing when picking extra components for your Yale Smart alarm is that not all sensors and extra parts are compatible with every smart alarm. Double check the accessory you're thinking about buying will work with your model. Yale don't have that many smart alarms, but it's still worth checking to avoid frustration when it's not compatible.
How many accessories can you pair with your Yale Smart Alarm?
The Sync currently allows you to connect up to 40 devices. This can a combination of any of the sensors mentioned above. While it's unlikely most homes will require that many slots for accessories, it's good that they're available.
References and further reading on security and Yale Alarms
Head over to the Yale official website to learn more about the Sync and other security products they're working on.