Welcome to our full Teckin Smart Plugs Review – British SP23 – 4 pack
We recently needed some new smart plugs to update our house with some sweet smart tech goodness. I'd heard some really good things about the Teckin brand of sockets (available on Amazon) and thought I'd give them a try! This review covers what these plugs can do; what's good about them, what could be better, and will help you pick if they're right for your home or not.
What's a Teckin wifi smart plug?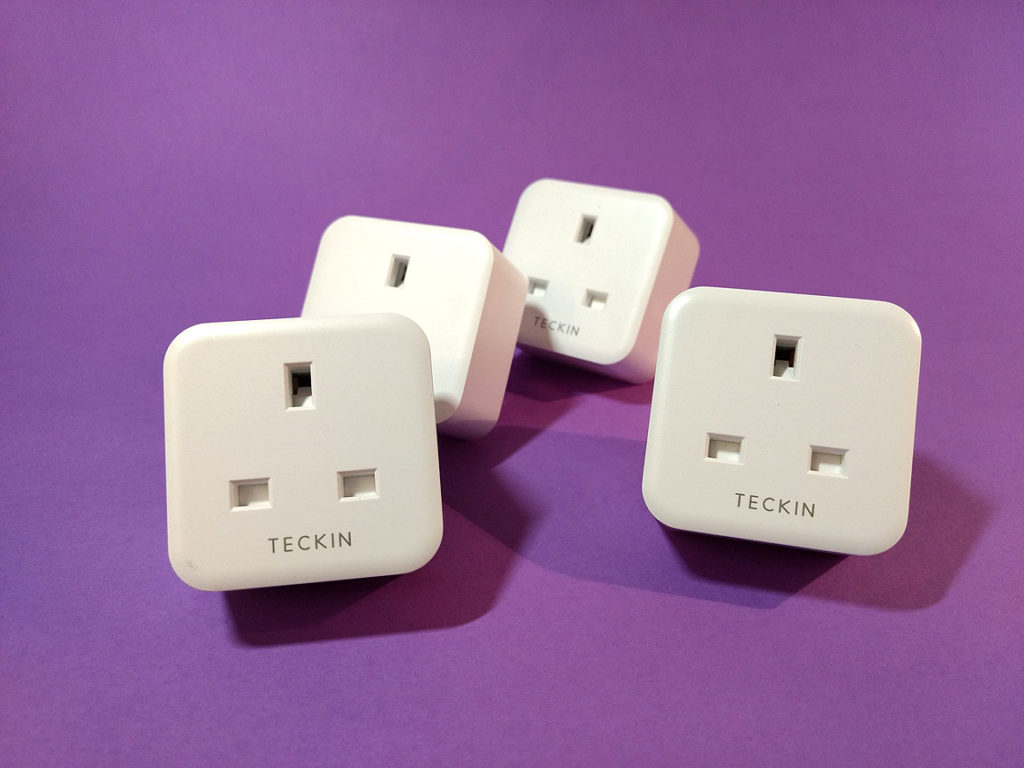 These devices are actually smart plug sockets. You plug them into any UK 3-pin power outlet and then anything that is plugged into that can be controlled by your smart home. I say smart home, rather than just smart phone, because these plugs can be controlled via other things such as Alexa and Google Assistant. They can be bought on their own, or in packs of two or four.
---
Teckin smart plug features
There's an English manual
My box came with 4 wifi wall plugs
They connect to your home Wifi
Allow easy remote control of any 3-pin appliance
Brings smart tech to older products
13 amp fuse
On / off button on side of plug
A great way to get into home automation
If you're starting out on the path to smart home automation, wifi smart plugs are one of the quickest, cheapest and easiest ways to to see what can be done. For this to work, you'll need an appliance that can be turned on at the mains. So something like a heater might work great. Whereas your toaster probably won't work, as it releases the mechanism when turned off.
Check Current Amazon UK Price
This pack has 4 plugs
The great thing about this set was that you get four plugs. Mine have quickly been swallowed up by our home, with many more ideas on where to use future Teckin plugs. I'm not sure it's worth opting for a single plug, unless you just want to try this whole smart home thing out.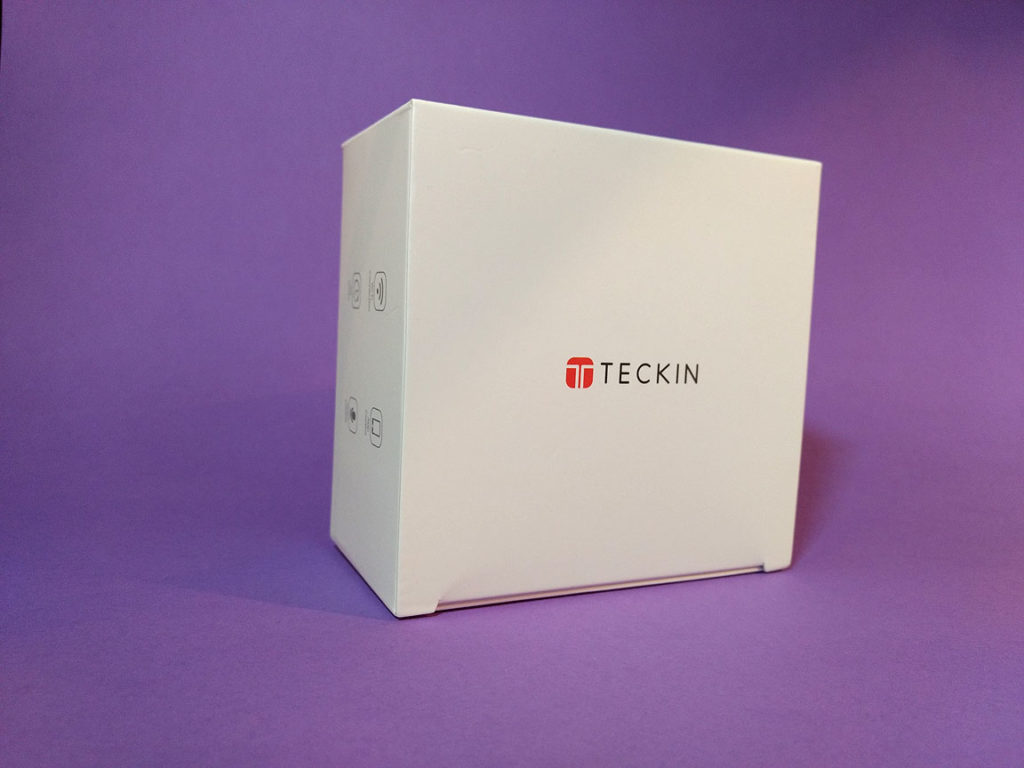 Packaging and un-boxing my smart plug sockets
OK I'll admit it, when I got this package I thought I'd ordered the wrong thing. It's super compact. And it says 'socket' on the side of the box. I was thinking 'plugs'. A quick check on my Amazon account and I breathed a sigh of relief. The packaging itself is good quality and the plugs are packed neatly inside.
"While there's nothing especially exciting about a plug, I have to say the Teckin ones are well designed"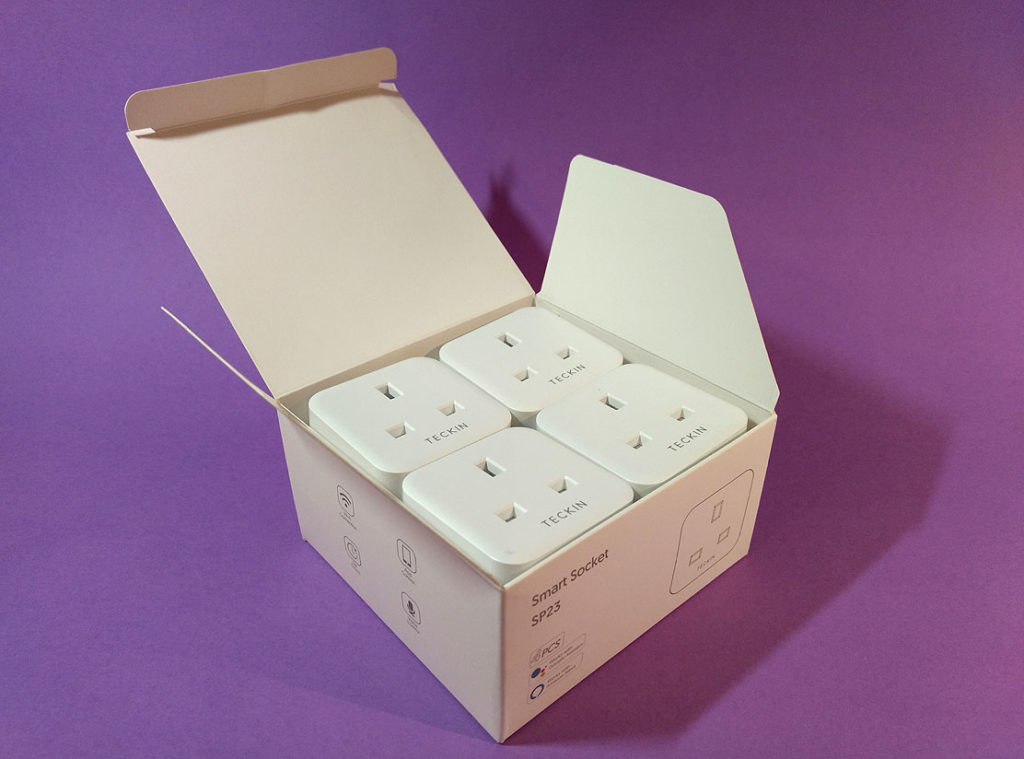 After removing the protective film and popping the lid, you're greeted with your 4 new Teckin smart plugs – ready for action.
The Teckin smart plug socket feels like a robust product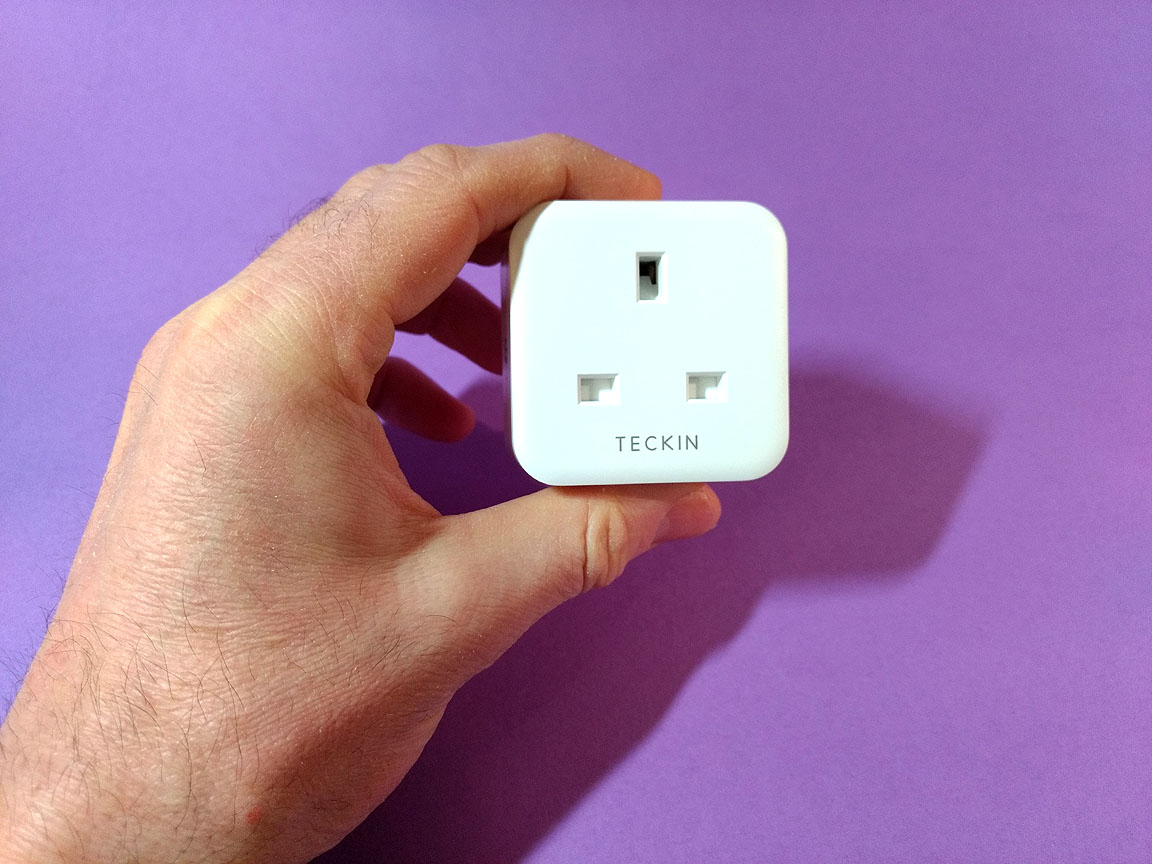 While there's nothing especially exciting about a plug, I have to say the Teckin ones are well designed, as un-clunky as they could be, and have a sleek, modern look about them. The rounded edges and subtle logo on the front panel help with this.
While they'll likely spend their working lives out of the lime-light, hidden away behind a cupboard, or under a desk, I think the Teckin wifi smart plugs look fantastic. The blue LED light on the side fits well with the design, but it's discreet enough not to irritate or nag you in a darkened room.
The power button on the side of the plug is a huge time saver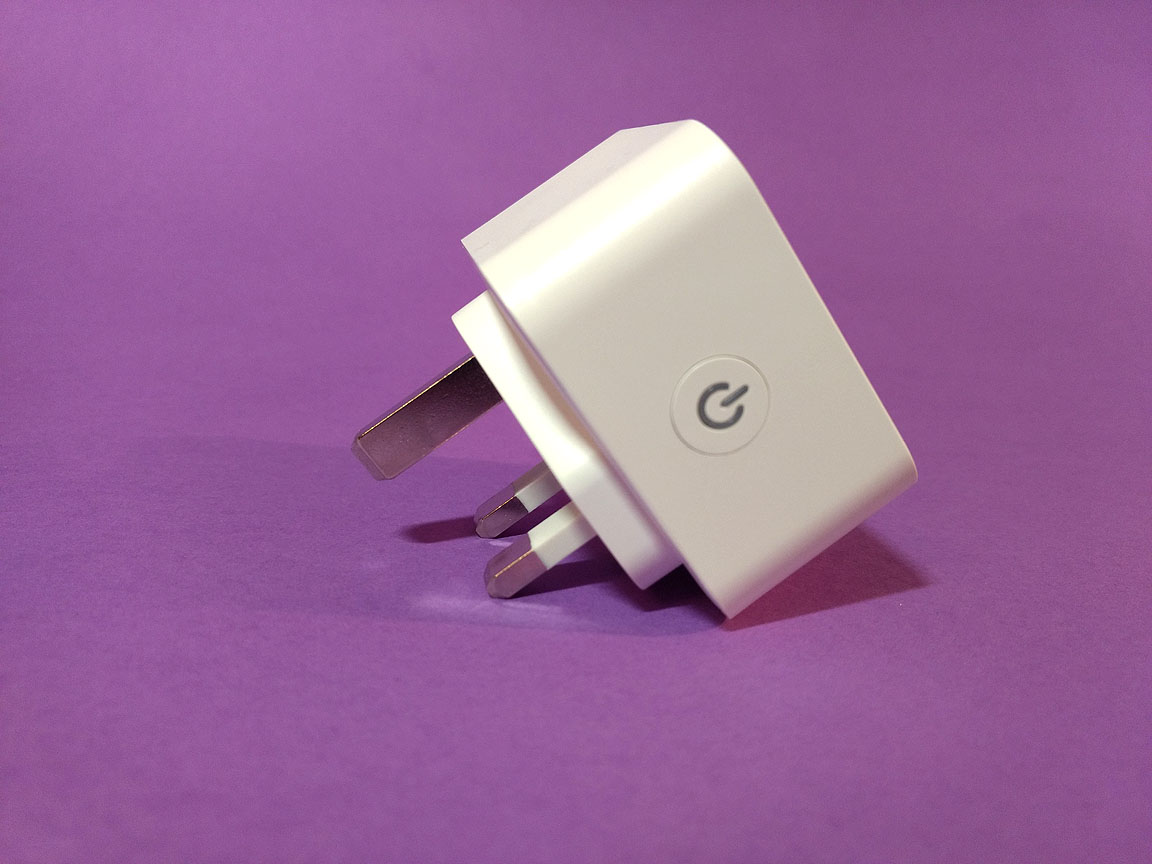 To the side of each plug, there's a round button with a power symbol on it. This serves two purposes:
Lights up and blinks to let you know it's in setup mode, or the plug is currently turned 'on'.
It Offers a way to manually turn the plug on and off.
When you first insert a smart plug into the power outlet, you'll need to leave the actual socket powered on. If you turn it off, you won't be able to control the plug with your smart home setup.
However, it's also essential to be able to just turn a wifi wall plug off from time to time, without having to pull out your smart phone. That's what this button is for. It works in conjunction with your smart phone and other smart home stuff – so you can turn it off manually with this button, then turn it back on with the app later, for example.
Instructions are clear and easy-to-follow… if on the small side
The included manual is blissfully brief and is written in plain English. While colour diagrams help see what you need to press and when. I was able to follow the setup guide without any problems.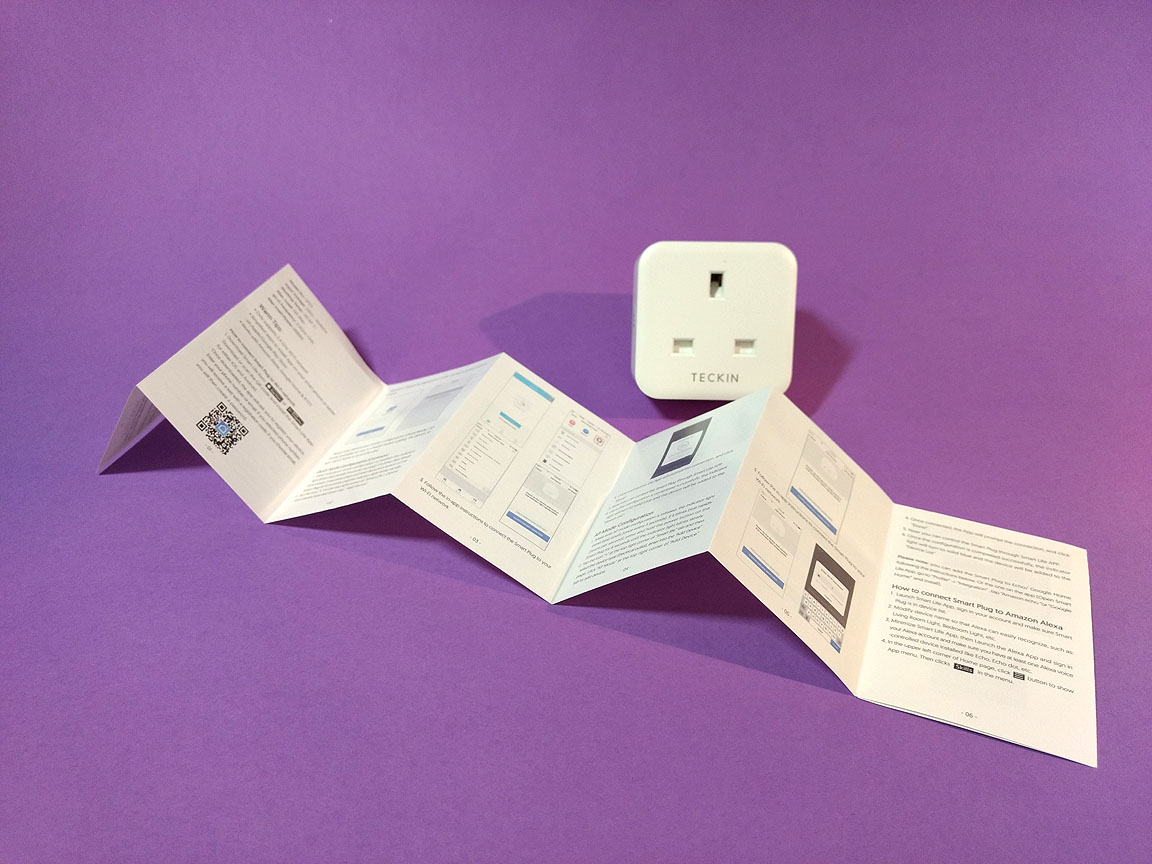 One small downside was the instructions are printed in an absolutely tiny font. I managed to read it OK but I could see some people having a problem with it.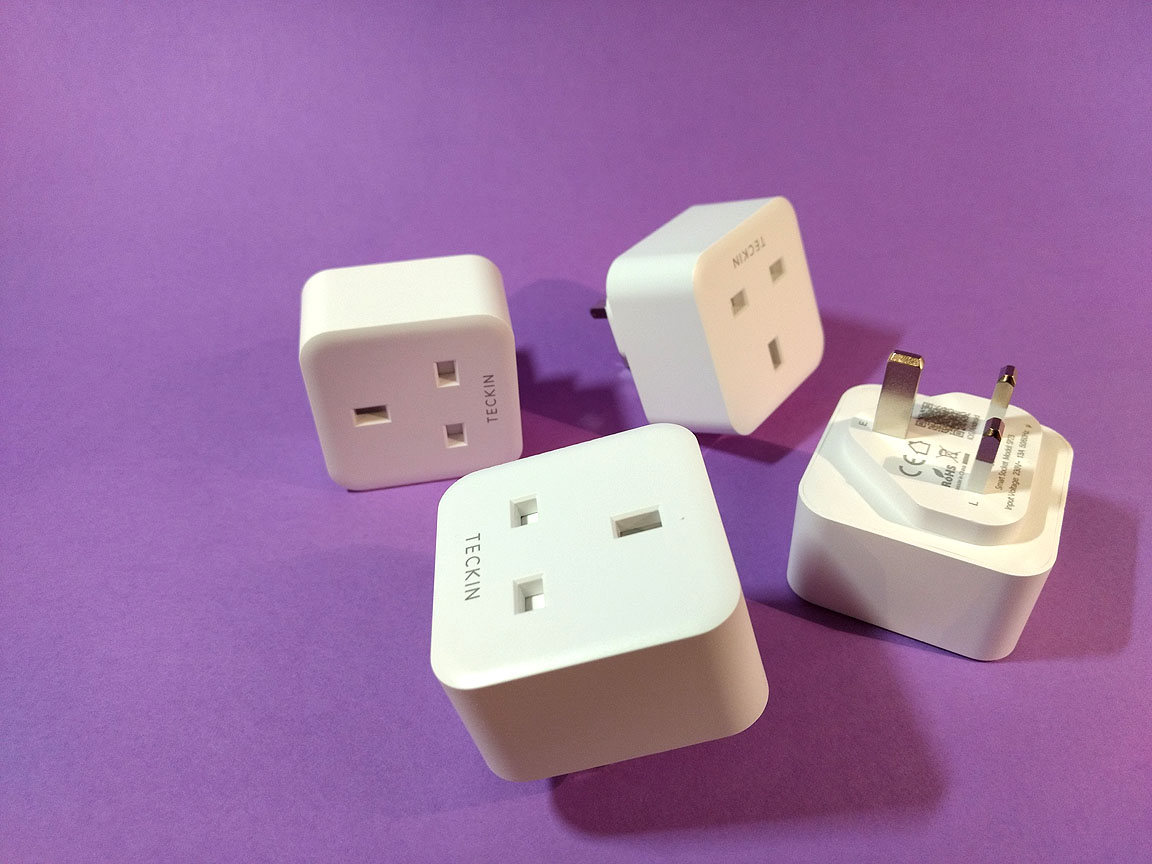 First job: download the Teckin smart plug app
While there is no Teckin app as such, your first task is to download the third party Smart Life App to your phone or tablet. Once you've done this, it's time to install your first smart plug.
---
The Smart Life app is easy to use
Although I've not delved too deeply into what this app does (it's designed to control a lot moire than plugs!) It's clear that there's a lot of scope to control not just plugs but your entire hoe with it. It's very intuitive and easy to use, with familiar buttons for + a device and so on.
You can also create groups of devices easily with this app, though I've yet to try that with the Teckin plugs just yet.
Is this smart socket Alexa compatible?
Teckins plugs are compatible with any voice assistant, including Alexa (Echo, Echo Dot etc…) and Google Home. Your plugs will show up with a simple button next to each them, and can also be renamed to things like 'living room lamp' or 'bedroom heater'. These names can then be used later to get Alexa to turn them on by saying "Alexa, turn on the living room lamp".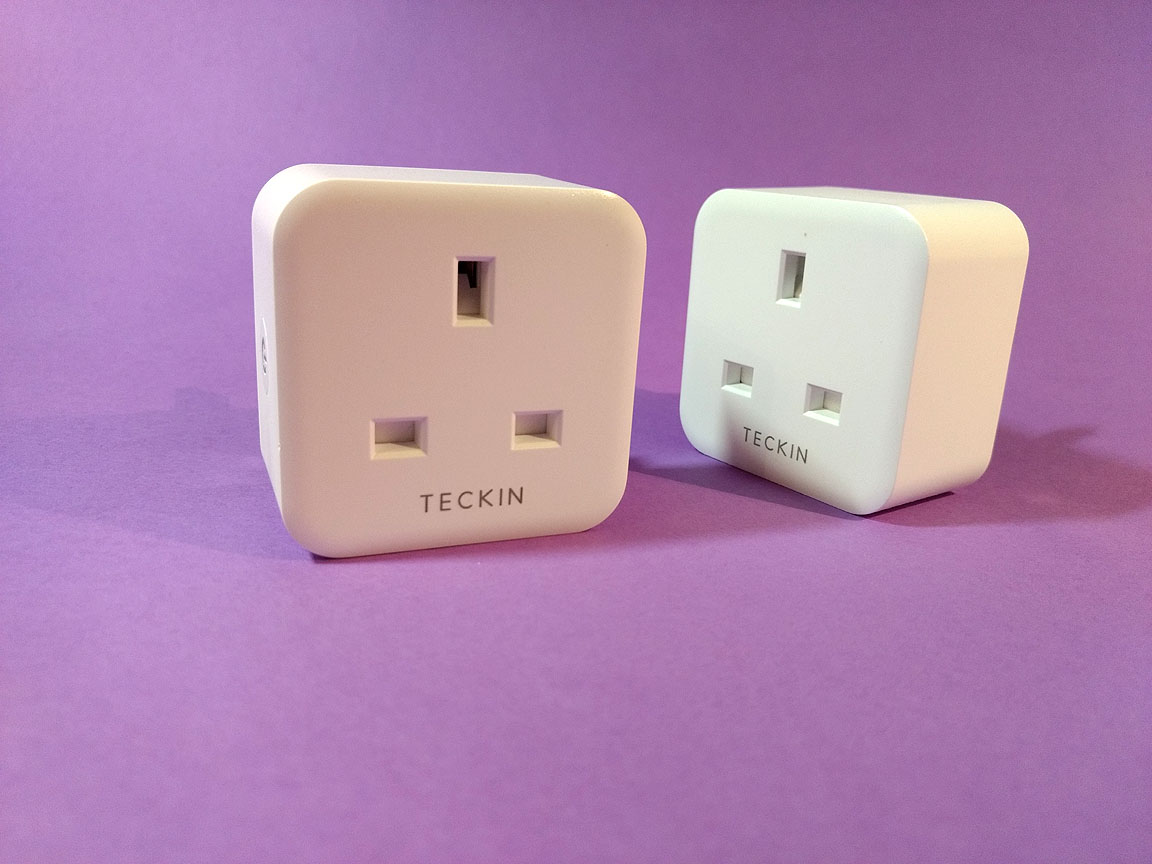 The Teckin plugs are very easy to set up
As much as I love tech, I don't love the long hours I spend trying to get smart home stuff to work sometimes. I'm happy to report that all 4 plugs were extremely easy to set up. When you insert the plug for the first time, it enters straight into setup mode. the LED light blinks rapidly on the side.
Full steps to setting up a Teckin plug
Download the app, if you've not got the Smart Life app already
Start the app, create your account and verify it
Plug your first Teckin plug into the socket
Make sure the power is turned on for that socket
On the Smart Life app, click on the + icon, in the top right
Wait a bit
Rename it to something like 'Kitchen lamp'
Voila! Your new plug should be added and ready to use
Check Current Amazon UK Price
Setting timers is AWESOME
One thing we wanted to be able to do with our smart plugs was set timers easily. We've got an old boiler in our property, for example, which was not able to have a smart thermometer fitted. So a quick and dirty fix was to plug it into a smart plug.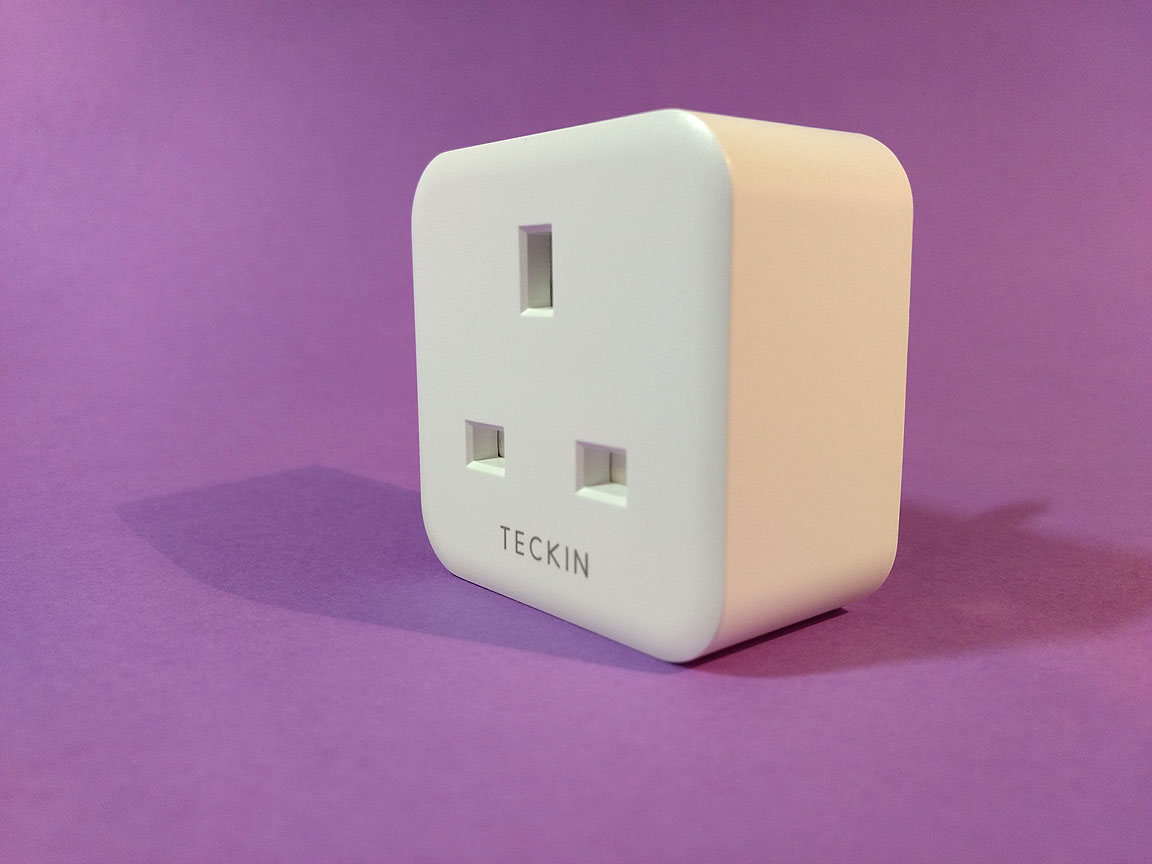 The timers are super-useful and very easy to set up using the Smart Life app. Just touch a plug on the app, set a start time and an end time for the on and off of your plug and you're done. You can even set notifications when a device has been turned on, or off.
Setting timers for when you're on holiday could also be another huge benefit to using these smart sockets. Whatever you want to use them for, they're ridiculously easy to setup and set the timers.
---
The connection has been stable, with zero drops
One big surprise with these wifi sockets is how stable the connection seems to be. I haven't had to re-connect any plugs.
I've tested these plugs both at home, and out and about on 4G Wifi and they've performed perfectly. Want to turn your heaters on before you get home, without splashing out on a Wifi Heater? No problem.
Teckin Plugs: Things that weren't so good
If you've not already guessed, I'm a big fan of these plugs. But I like to list the bad points in my reviews too. No product is perfect, and the Teckin plugs are no exception. So what could have been better with these smart plugs?
No power monitoring
One thing I would have really liked to see in the Teckin plugs was the ability to monitor how much energy was being consumed with the devices connected to each socket. Sadly this isn't something that can be fixed with a patch and would have been a solid addition to the devices.
I struggled a bit with Alexa
I love my Alexa accessories and one of the things I definitely wanted to use my new smart plugs for was to get voice control over my devices (whether or not it was necessary – I'm still in the honeymoon period of telling Alexa to turn things on and off…)
What I think I did wrong was I setup my plug, got Alexa to scan for devices and then renamed my device on the smart home app. I got confused about which app I was meant to rename the plugs.
I think what you have to do is setup a plug, rename it, and then get Alexa to scan for devices using the Alexa app. To be fair, this is stated in the instructions and not exactly a 'bad point' to this product, but I thought I'd mention it.
Like all smart plugs, they're still a but clunky
Part of the trade-off in the easy of use of a smart 'plug' vs. a proper wall socket installation is how easy it is to set up. No wiring, plastering or danger of lighting yourself up like a Christmas tree.
Well that comes at a price. As well designed as the Teckin plugs are, they still suffer from protruding around 30mm from your wall socket.
While this probably won't bother most (mine are hidden out of the way mostly) it's worth mentioning.
It's 2.4Hz only
While most people, me included, won't worry about this, you have to connect these plugs to the 2.4ghz connection on your router.
Slight lag when pressing the button on my smart phone
This is another common issue that's really more a limit of the technology. But if I'm in the same room as my lamp, for example, and press the 'on' button on my smart phone, there's a noticeable lag between app button press and the execution.
We're not taking anything catastrophic here; It's never been more than 1 second. But it's something you'll need to be ready for. There's the odd time I'm not sure if my smart phone hasn't recognized I've pressed the button, or if it's the lag.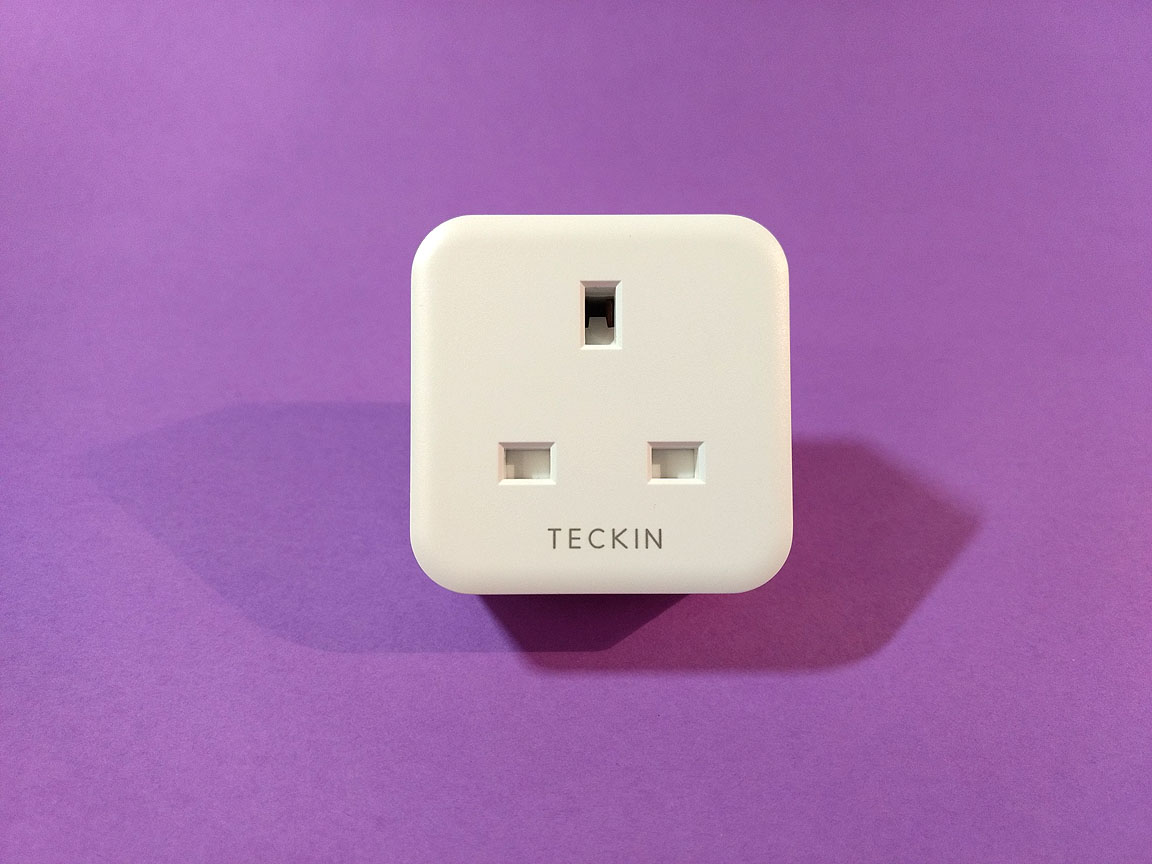 Final verdict: Should you buy the Teckin smart plugs?
The Teckin wifi plugs are an absolute joy to handle, setup and use. I've had zero problems and absolutely no connection drops with my smart sockets so far. I really enjoy using this product. Teckin have done a great job with these plugs. They're easy to setup and the app, albeit a third party one is friendly, simple and has you using the plugs in no time.
The only downside is four plugs definitely won't be enough. We're already thinking of new places to put them and cool new uses for them.
Highly recommeded!
Check Current Amazon UK Price
Any questions?
If you've got any questions about this review, or the Teckin smart plugs, please let me know in the comments below. If there's something you want me to try with them, suggest it below and I'll give it a try.
References and further reading