Despite what your ISP might say in their marketing blurb, the default WiFi router you got bundled with your package is likely not the best router for smart home use.  Your router has the important task of connecting together all your smart home appliances and devices. In short, it needs to be up to the job.
Top Pick
The best smart home router we've found is the TP-Link AC2800. It's an extremely fast router that can handle many smart devices at the same time. It has a powerful processor and is a good replacement for sluggish ISP routers. See it at Amazon.
When you get into smart home integration, you will definitely make life easier if you do a bit of research and pick a decent smart WiFi router. In this new guide, we'll be asking exactly what is the best router for smart homes?
Help me find the best router for smart home use!
Lets jump straight in and look at some of the best new smart home routers out there. There are a growing number of these and the big brands, such as Linksys, Asus and Netgear, all have their own smart router products that do something slightly different. But which one is right for your smart home automation?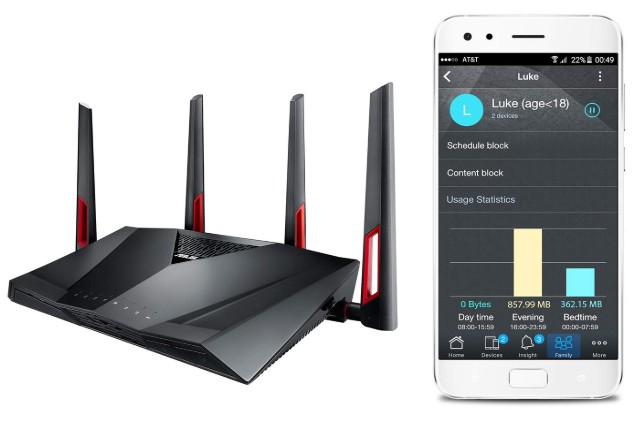 The best routers for smart home use we recommend are:
TP-Link AC2800
Netgear R8000 Nighthawk X6
Netgear Nighthawk X4S D7800-100UKS
Asus RT-AC88U AC3100
Asus Wireless-AC2600
Lets go over each smart WiFi router in more detail:
#1 Choice – TP-Link AC2800
Type: Router with Modem
What is it?
This is a very fast router, with a built in ADSL modem. It uses the latest standards and is currently one of the fastest performing routers available. It's perfect for smart home use and the 4 antenna provide multiple devices with speeds up to 4X that of older routers.
Who is this smart router for?
This is a great choice for anyone setting up a smart home as it's capable of handling many devices at once, without impacting the connection speed of any user. It simultaneously sends data to multiple devices so you can stream movies, and use any devices at the same time. A good replacement for your standard freebie ISP router and perfect for families.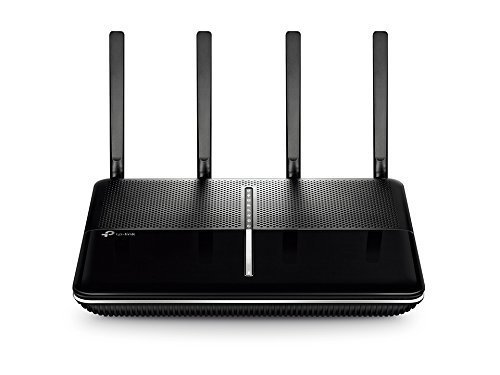 Smart WiFi Router Features
One of the fastest smart routers
Built in modem
1HGz dual-core processor
MU-MIMO
Connects devices up to 4x faster
---
 #2 – Netgear R8000 Nighthawk X6
Type: Router only
What is it?
If you need the very best router for smart home automation then this might be a good buy. The R8000 Nighthawk is packed with the latest tech and standards that offer a really fast internet experience. The dual core processor connects smart devices and keeps everything smooth. While the different 'lanes' receive and send data to smart devices simultaneously.
Who is this smart router for?
Many users find that their Internet experience improves drastically when they get this router. So if you're struggling with things like connection drops or dead spots around your house, this might be a good choice. It's also really good if you have a family who does a lot of streaming and with 4K streaming becoming a thing, this router handles that well too.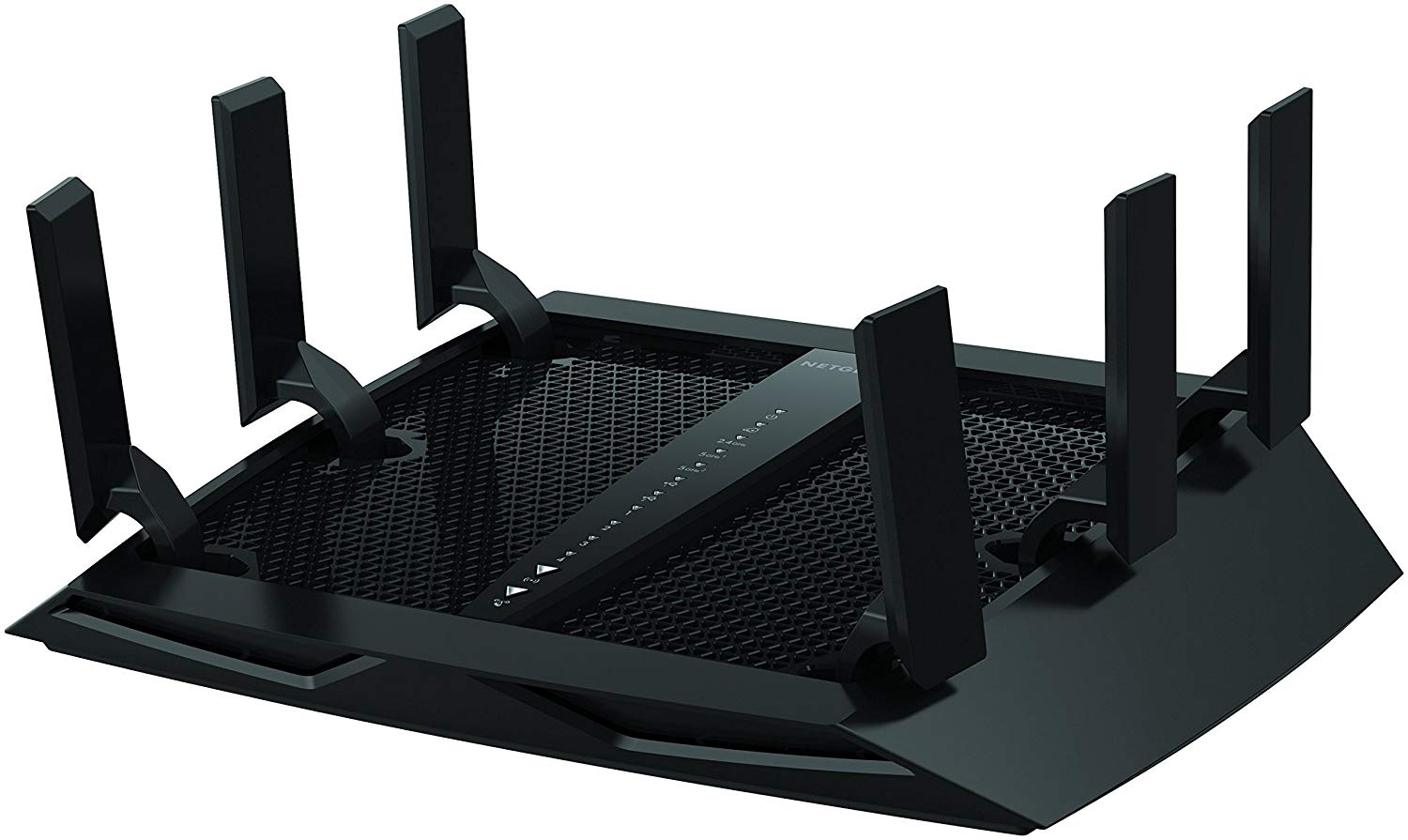 Smart WiFi Router Features
Tri-band WiFi assigns devices to the fastest band available
6 antenna for extended range around the home
1 Ghz dual core processor
Beamforming for better connection
Improves connection speed
---
#3 – Netgear Nighthawk X4S D7800-100UKS
Type: Router with Modem
What is it?
The Nighthawk X4S is a modem router that uses multi user MIMO to send info out to devices at the same time. It has a fab smart phone app and is designed to be easy to connect and use. The ADSL connection just connects to your phone socket and you're good to go. This might be the best wireless router for smart home use if you need something powerful that can handle a lot of devices as once.
Who is this smart router for?
This is a good router to get for your smart home if you have a large home, or old thick stone walls, where you've had problems with dead spots. The 4 antenna offer increased range and the WiFi Beamforming+ could be the answer to those dead spots. This is another router that's designed for some serious family and smart home use and has a powerful 1.4 Ghz dual core CPU to help deal with the load.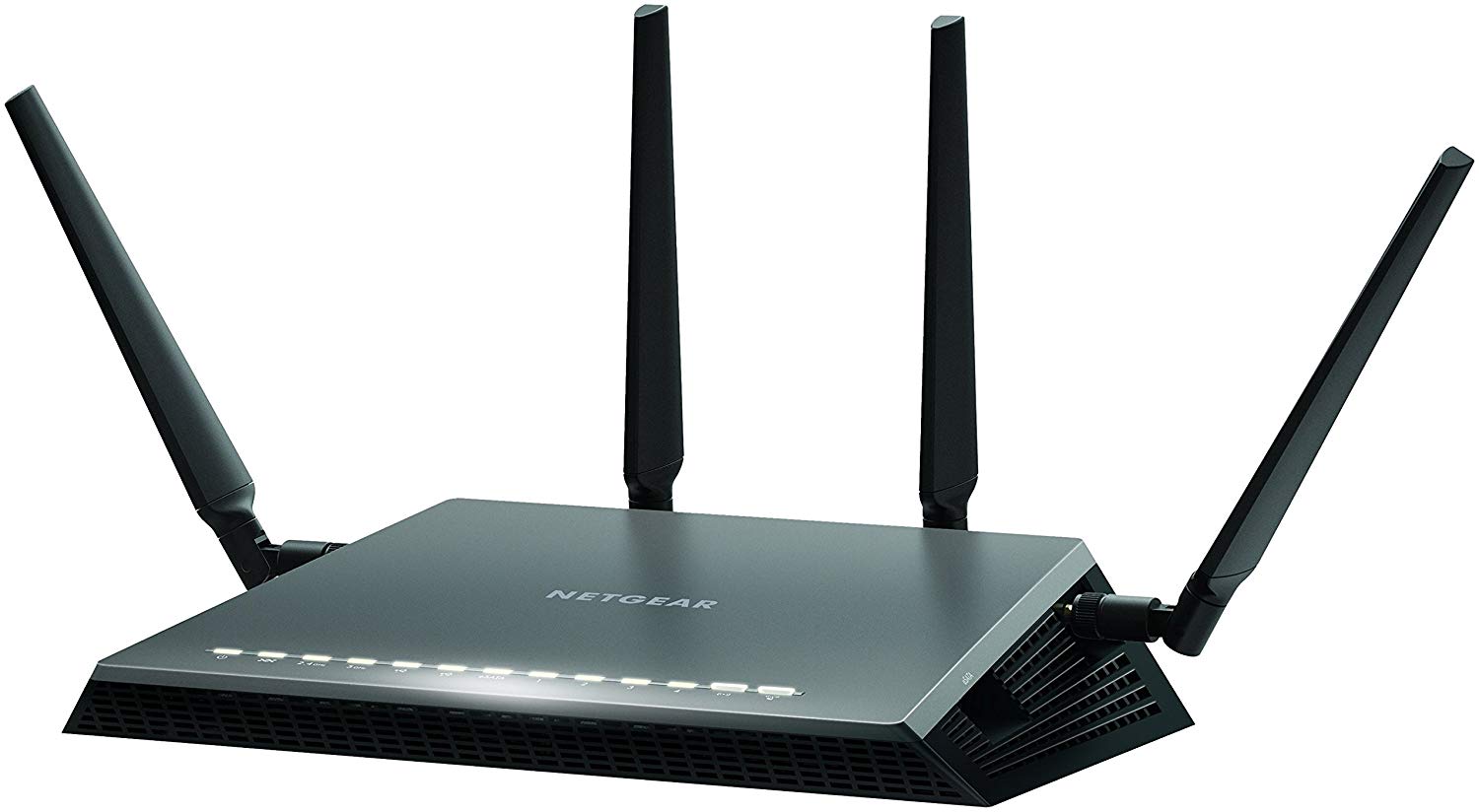 Smart WiFi Router Features
4 antenna and beamforming technology
Multi-user MIMO
Sends WiFi to multiple devices at once
1.4 Ghz dual core processor
Web User GOLD AWARD
---
 #4 – Asus RT-AC88U
Type: Router Only
What is it?
The Asus AC88U is a high quality router that's really well suited to a smart home. What makes this one of the best routers for smart homes? The combination of the powerful signal (beamforming technology), dual core CPU and the way it handles many different devices at the same time means that this router is future proof and definitely capable of handling a large smart home network.
Who is this smart router for?
This is a really high quality router and definitely not the cheapest one on the market. But that price brings with it a very good quality router that should fix any problems you're having around your smart home with inconsistent Wifi connection, connection drops or general problems with coverage. This is also a really powerful router that is capable of handling lots of smart devices at the same time. So if you're really going to pimp out hour smart home, this one might be a good choice.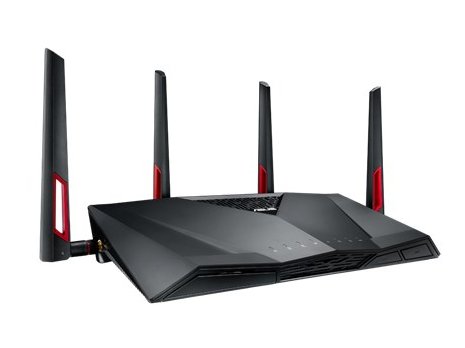 Smart WiFi Router Features
4 powerful antenna with beamforming
1.4Ghz dual-core processor
Multi-user MIMO
Smart phone app support
Setup parental control
---
#5 – Asus Wireless-AC2600
Type: Router Only
What is it?
The Asus AC2600 is a rarity in that it actually offers something that will look good in your home, rather than a spiky black plastic box you have to hide out of the way. Designed for smart home automation, this router offers powerful WiFi and multiple bands to ensure that all devices get the access they need. It's also one of the few routers that's designed to work with Amazon Alexa too.
Who is this smart router for?
This the best router for smart home users that want an easy-to-setup replacement for a cheap ISP freebie. It's also a really good choice for parents of younger children as it comes with some top notch protection tools and systems to keep little ones safe. If you like the idea of controlling your router with your smart phone, then this router is probably the one to go for. The app is extremely user-friendly and lets you setup parental control and many other smart-home type tasks.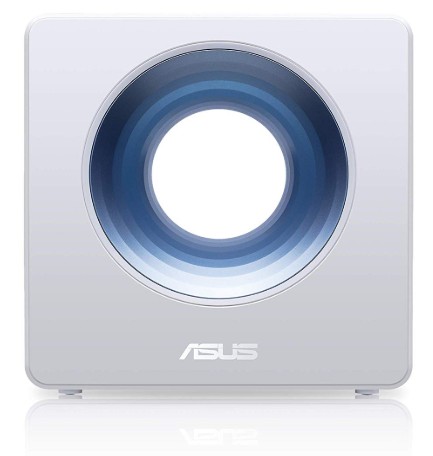 Smart WiFi Router Features
Sleek interesting design
Amazon Alexa Support
Designed for use with smart homes
Intelligent WiFi technology
Powerful WiFi
---
Smart home automation relies on your WiFi
Adding the wonderful world of smart home automation to your life is one of the best things you can do. And whether you're looking to be able to control your lights with Alexa, or going for a full-blown smart home, you're not going to get very far without your Internet being up to scratch.
With smart home integration, one of the main ways your devices will talk to each other, and your'll be able to communicate with them, is over your home network. While you don't need an obscenely fast connection to the web to be able to run an effective smart home, you might want to consider upgrading your router to something better suited to a modern smart home.
Sorry little free router – your days are numbered…
Normal routers vs. SMART routers!
So before we get onto the best router for smart homes, what exactly IS a smart router? What's it do that the free ones that come with Internet packages can't?
Smart router benefits
Easier to use
Setup to handle more devices at once, intelligently
Can be controlled and monitored with an easy smartphone app
One HUGE benefit people find in buying a third party router rather than using the one their ISP (Internet Service Provider) sends out is that they can often solve connection problems, or persistent low speed speed problems. Even if you have zippy fibre broadband, some users find they get faster speeds with less restarting.
Making routers a bit less geeky
If you've ever tinkered around with your WiFi router's admin section, you'll know that they're a tad shall we say technical. I've done a fair bit of work in the settings of a lot of different routers and they can be a real pain in the butt to get them to do what you want. Not to mention horror stories about people 'bricking' (permanently breaking) their routers.
One of the aims of smart WiFi routers is to open this up a bit more and give users more control without the boring and inaccessible technical side.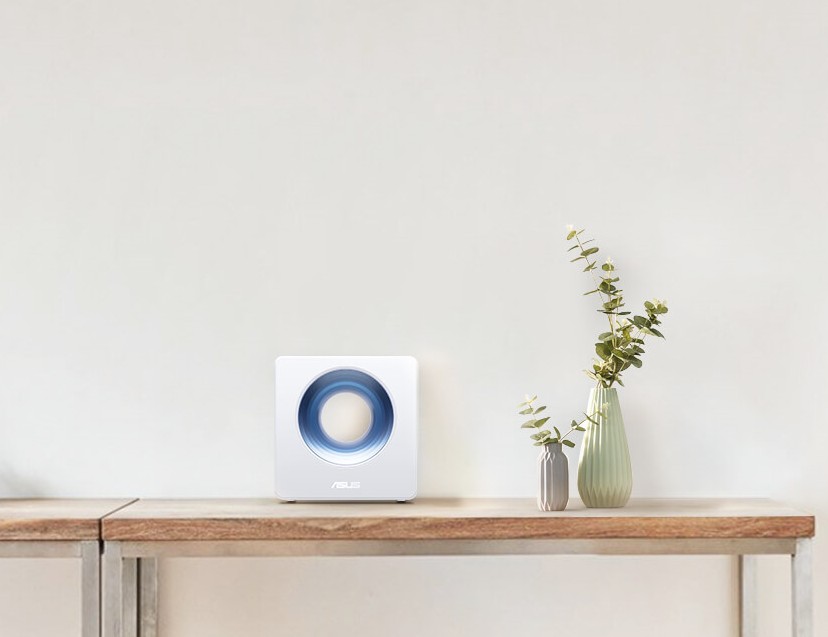 Using your smart phone with your router
While most people likely use their smart phone on the WiFi with their router every day, smart WiFi routers can be controlled easily with a downloadable app, on a smart phone or tablet. Using this app you can control technical stuff that your router can do easily with simple menus and buttons that we're all familiar with.
The best router for smart homes will allow you to do stuff like grant guests Internet access, setup parental controls and much more. All without going into difficult-to-use settings.
How about being able to do some of these things, without having to google it:
Setup parental controls for kids access
Prioritize certain devices for improved speed
Grant guests access without giving out your password
Completely PAUSE the Internet (time for dinner!)
See which devices are using your WiFi
Connecting lots of devices and load balancing
When you start to add up all the devices connected to your WiFi, it can mount up pretty quickly. It seems everything connects to the Internet these days (yep, we even have smart coffee machines that need you WiFi these days too!) Once you start working on your smart home automation, you're going to ramp up that number drastically.
The best WiFi routers for smart home use will take this in consideration and normally use something called load balancing. This is where your router looks at all the devices connected intelligently and puts them into their own separate 'lane'. Once it's done this, each device can get the WiFi and Internet access it needs, without any device hogging all the resources and slowing things down.
Smart Router Buyer's Guide
MIMO is great for smart homes
Getting a new router? Definitely think about getting one that supports MIMO! It stands for Multiple In, Multiple Out and it makes for a much better internet experience than regular old modems and routers. MIMO means that your router can handle much more 'traffic' and can do it way better than older systems. Multiple devices can send and receive at the same time. Got a minute to spare? Check out this super-short video on the wonders of MIMO:
Modem Router or Just a Router?
One thing that's super-confusing about smart WiFi routers is that you can get ones that have a modem built in, and some that don't have a modem built in. (Which may require a separate modem to connect to the Internet).
The modem part is the bit that connects to the Internet. The router is the part that connects all the devices together, and connects multiple devices to the Internet. Some people prefer a separate modem and router and there are benefits and drawbacks to doing this.
What's even more confusing is that modem routers and non-modem routers look exactly the same! If you want an easy life, check the description of your new smart home WiFi router before you buy and pick one that has a built in modem. This will replace anything you have at the moment in one easy box.
Smart routers with CPUs built in
One of the things you'll come across when searching online for the best wireless router for smart homes is that many WiFi routers have a built in CPU. This is something that, at one time, you wouldn't see in your router but it can help a great deal once you start connecting your smart home devices up. Try to find a router that has a CPU and factor in the speed of the CPU (measured in GHz) into your decision.
Let me know in the comments down below how your smart home is coming along. Did you use any of these smart WiFi routers? Which smart internet router are you using that you think our readers will love?