Warning
: Undefined array key "tracking_id" in
/var/www/vhosts/smarttechstuff.co.uk/httpdocs/affiliateCode/custom-shortcodes.php
on line
11
A lot of people might be scratching their heads, wondering why you'd need a smart kettle that you hooks up to your home WiFi. However, I was excited to check out the Appkettle and do a full review of it this week. Is this a kitchen gadget you need in your life, or just another expensive gimmick?
(The AppKettle is available on Amazon UK)
Let's find out!
What's an Appkettle?
Made in the UK, this is a app-controlled 'smart' kettle. You connect it to your smart phone (or tablet) using your WiFi connection. Once it's set up, you can then tell the kettle what to do from anywhere you have access to the Internet. While it might sound whacky, the idea is you can save a bit of time, while getting some added convenience.
There's more clever kettle's in our Best Smart Kettle guide, if you want to find out more.
Some facts about the Appkettle
It holds 1.7 litres of water
You can remote boil the kettle from another room, or from the office
You can control it with your voice using Alexa and other assistants
There's old-school controls on the base, if you need 'em.
It connects to your home's Wifi
You can schedule the water to boil at a certain time
Pick a temperature it boils to
You can initiate the kettle boiling from a button in the app
There's a volume meter, which shows how full the app kettle is on your phone
The app is developed by the makers of the kettle
The Appkettle can be used to make baby bottles up easily
There's a keep warm feature – handy if you're a few minutes late
It works with IFTTT
AppKettle feature list
Here's some more tech-specs for the kettle
| | |
| --- | --- |
| AppKettle Capacity | 1.7L |
| Voice control | Via smart hubs and virtual assistants like Alexa |
| Supports phones | Android, iOS (Apple) |
| Warranty | 2 years |
| Keep warm time | 30 minutes |
| Temperature accuracy | 1 degree (C) |
| IFTTT Support? | Yes |
| Colours | Stainless Steel and black |
| Power | 2400 watts |
| Kettle weight | 2.8kg |
| Dimensions | 24 x 32 x 20 cm |
What I like about the Appkettle
So that's basically what the App kettle does. But is it actually any good? What does it do best? More importantly – do you need one? After all, it's not the cheapest kettle you can buy.
The next part of the review will cover my impressions of this smart WiFi kettle and help you decide if it deserves a place in your smart kitchen!
The Appkettle definitely feels like a quality product
The Appkettle comes well packaged, as you'd expect from a premium smart product. It's available in shiny stainless steel and has a robust feel about it. It's definitely got some weight.
The base has simple temperature controls and a big readout of what the temperature currently is. There's a massive window at the front, which I like, so you can see how much water is in there, without any technical hoo-har.
Really impressed with how the App Kettle looks and its build quality.
---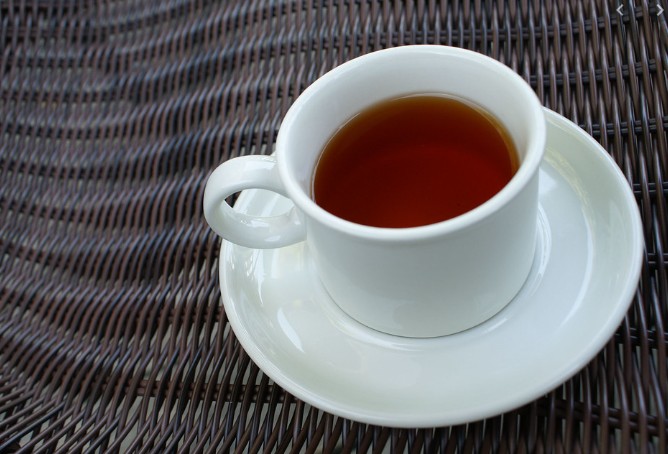 I think the kettle's features do actually have practical uses
Being able to boil the kettle remotely is a cool trick. But if that's all people are using it for, it's probably going to end up an expensive gadget not being used. The app kettle has some handy uses that are going to save you a bit of time, and make life easier (isn't that what smart home products are meant to do?
Here are some ways I could see this smart kettle being used
The timer is super-useful. I could see a lot of people setting this.
Boiling water for pasta is a constant pain in the neck. It's really useful to be able to either schedule this, or remotely start boiling so there's no waiting around 'pan side'
I could see this being good for anyone older or who doesn't want to stand up while the kettle is boiling.
Waking up and pressing a button on your phone to boil the water for your first cup of tea or coffee is pretty handy too.
Baby bottles. There's a number of machines available to do this of course. Or, you can do it with a regular old kettle. But the AppKettle has an accurate degree setting, which makes the job a bit easier.
Saving energy – While I've not seen any studies on this yet, I'd be interested to know if the Appkettle can actually save me money on my electric bills. It does eliminate multiple boils of the kettle, if you make use of the keep warm feature.
I can see the App kettle having some practical uses, but you'd have to weigh that up against the cost.
---
The app is clear and easy to use
I know not everyone in the Amazon reviews agrees with this, I think that App Kettle has done a good job with the software part of the product. A lot of time with smart home gear, the app will let the product down and be a cheap, third party affair. This one is developed alongside the kettle.
Buttons are clear. The kettle is animated (which looks cool!) And it does what you'd expect. Setting timers is easy, as is seeing water levels and temperature. You do need to complete a quick calibration of your app kettle, but it's simple to do.
---
Other things the kettle does well?
A couple of quick points. First, the kettle boils faster than normal ones. It seems to do the job very efficiently. Secondly, It's easy to set up. If you've ever bought a gift for someone and it's been 'too techy', only to be discovered at a later date, tucked in a cupboard somewhere, you'll know what I mean.
The Appkettle is quick to setup and it's not hard to use.
What I don't like about the AppKettle
While I really like the Appkettle device, and wholeheartedly recommend it, no product is perfect. Let's get in the weeds, so to speak, and see what needs fixing with this Wifi kettle.
There's no choice of colour
My wife handles our interior decor. It's not something I'm good at. But I could probably pick out a kettle that would match the general scheme in our kitchen.
Sadly, you don't get that option here. The stainless steel design does look impressive, but I was disappointed there's no option to pick a different colour on check out.
It's not the lightest kettle
The Appkettle pays the price for it's robust stainless steel construction when it comes to weight. Even when its not completely filled, the kettle is on the heavy side. The handle is also wide; it's got a good grip, but anyone with a smaller hand might struggle.
It's pricey
I guess this is something you'll have to decide for yourself, but there's no denying that, when all is said and done, you're forking out £100+ for a kettle. Albeit, a futuristic kettle with all the smart bells and whistles.
Limited Alexa interaction
Setting up the Appkettle with your Amazon Echo (or Dot!) is quick and painless. The sad part is that there's not a lot of things you can do once you have. Your options are limited to turning on / off and boiling the water.
Alexa control only allows a fixed 100 degrees temperature too. It would have been handy to specify a temperature for a baby's bottle, in the middle of the night.
Review Verdict – Should you buy an AppKettle?
Notwithstanding a few minor gripes, I think the Appkettle is a fantastic smart kettle that's thoughtfully designed and well made. The convenience of boiling a cuppa from bed on a cold Winter's morning is definitely something you'll appreciate.
The kettle itself is well made, looks good, and easy to use. Is it going to revolutionize your life? Probably not. But as a time-saver and an extra bit of convenience in your smart home? Yeah, a lot of people are going to get a kick out of the App Kettle! Definitely worth a buy.
Click here to check prices on Amazon
Sources & Further Reading
The IFTTT website has more info on how to use it with the AppKettle and other wifi controlled appliances.
The official Appkettle website has plenty of info, and important numbers if you need support.
Check out Stu's review of the app kettle below
There's also a plethora of video content to do with AppKettle on their Youtube channel here.