The soft, soothing scent of essential oils can relax and inspire your home. The best way to benefit from this is a smart electric diffuser. Not only do they give you far more control over how and when you choose to use them, but they're also just better overall.
The best smart diffusers in 2021
Best overall: Maxcio Alexa Wi-Fi Diffuser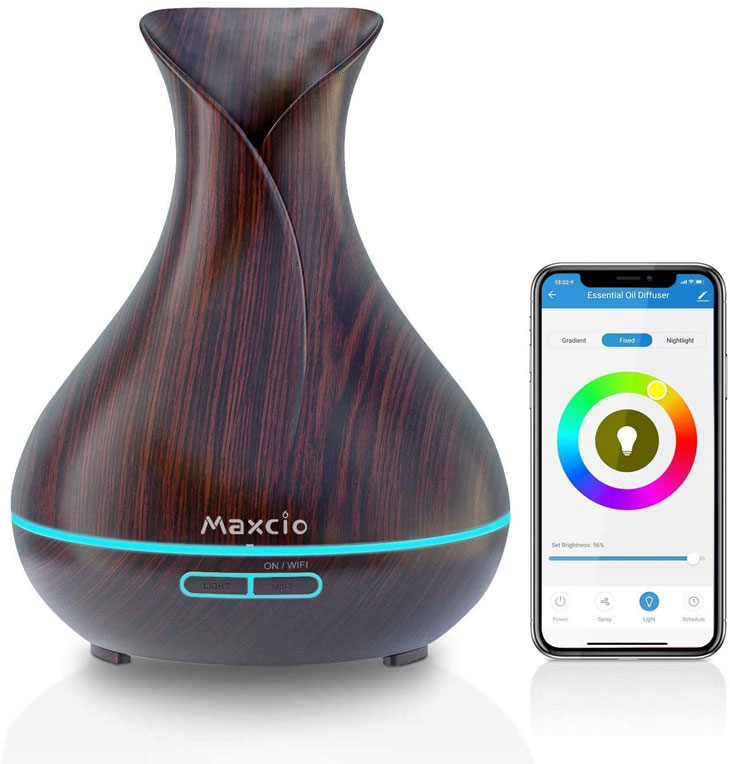 Striking a balance can be difficult, but this Wi-Fi-enabled diffuser somehow manages to be excellent at everything it needs to be. Combining smart features, a great design, gorgeous looks and a nice price, it's by far the best smart enabled oil diffuser we've reviewed.
With a large 400ml water capacity and two operating modes (30 and 80ml,) it can run for up to 12 hours, more than enough for a night, with a waterless automatic shut off for safety.
7 LED lights complement the classic looks, but despite looking like something you'd see in a 500-year-old Buddhist temple, it's packed with smart controls, both via the app, and using voice commands via Alexa or Google Nest.
Overall, this has everything we look for when reviewing electric diffusers, which is why it's our clear number one.
---
Best as a nightlight: Asakuki Smart Diffuser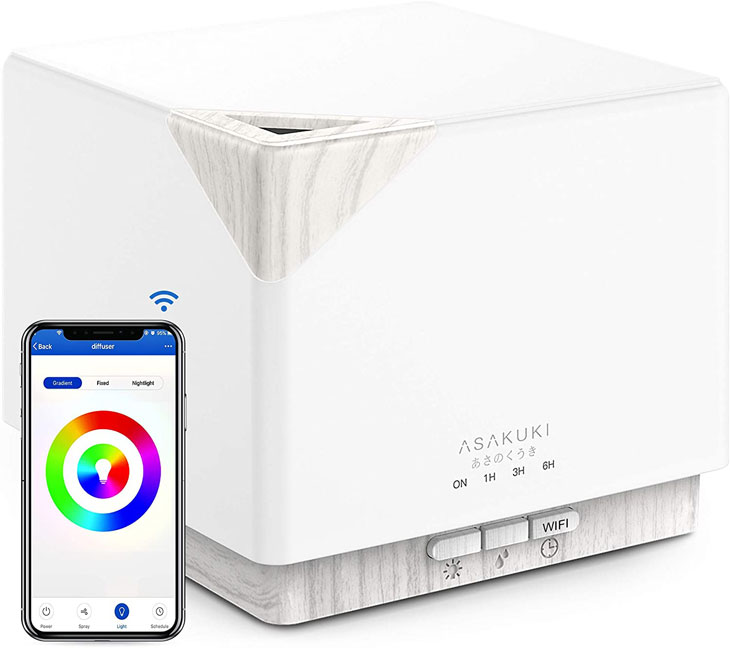 Attractive and distinctive, this diffuser from Asakuki is a fantastic general option, especially if you want to use it as a nightlight for your baby.
This is because, despite being a reasonably large, cube design (which is great, by the way, as it gives it a huge 700ml internal reservoir, which lasts up to 16 hours of use!) the light it gives off is soft, natural and warm, especially when you set it to the dedicated nightlight mode.
It can be controlled using the simple buttons on the bottom of the stand, but you're going to want to install the Tuya app, which gives you full control over timer, mist density and scheduling. Alternatively, you can just ask your home hub to switch it on or off, if you have one.
Honestly, the app is the only real downside, as there are a few options (scheduling, especially) that you can only do through the app. If it had better on-device controls, this would probably have stolen the top slot.
---
Longest lifespan: Switchbot Ultrasonic Humidifier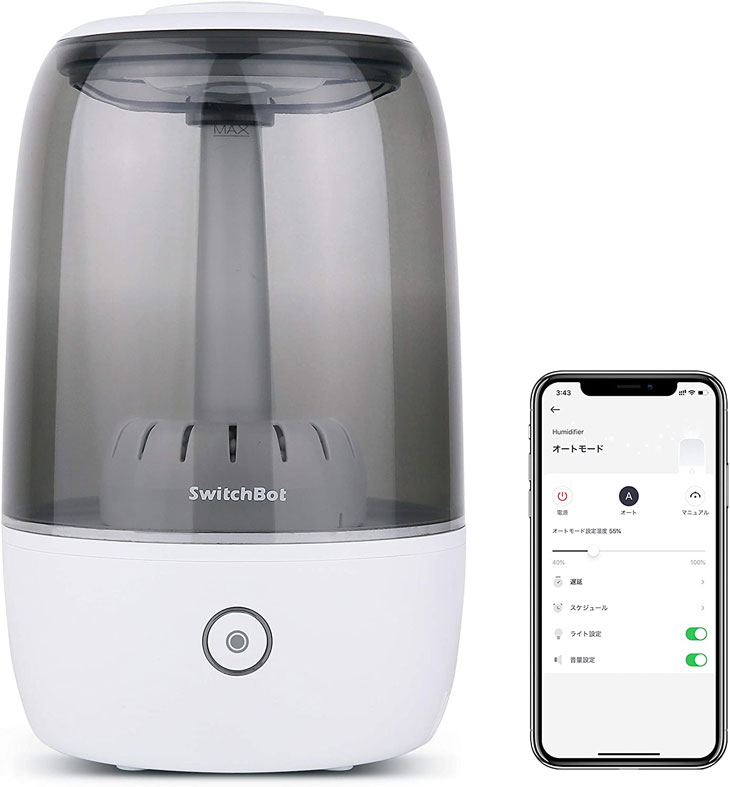 Switchbot is known for its impressive tech, creating everything from smart plugs to robot vacuums, all of it good, and their ultrasonic humidifier follows that trend.
While the design is a little more utilitarian than most of the rest of the list, meaning you'll admire this for its function over its looks, the features list is very impressive.
Firstly, the water tank is absolutely massive, holding up to 3.5l. That's more than ten times most of the diffusers on this list, and means this can last a ridiculous 48 hours without having to be refilled. It's quiet, at less than 36dB (about the level of background fan noise.) The top-fill design is also really simple to use, which is appreciated.
Mist is dispersed with a powerful nozzle that rotates the full 360 degrees, can be set to 1 to 100% humidity, and fires a full 24 inches from the device.
As it's a Switchbot product, it also runs on the Switchbot ecosystem, so you know the app is good. You can connect to the Switchbot hub, change any settings, activate the automatic mode, auto shut off, the works. It's also fully covered by a strong 1-year warranty.
---
Best for baby: Etersky Smart Diffuser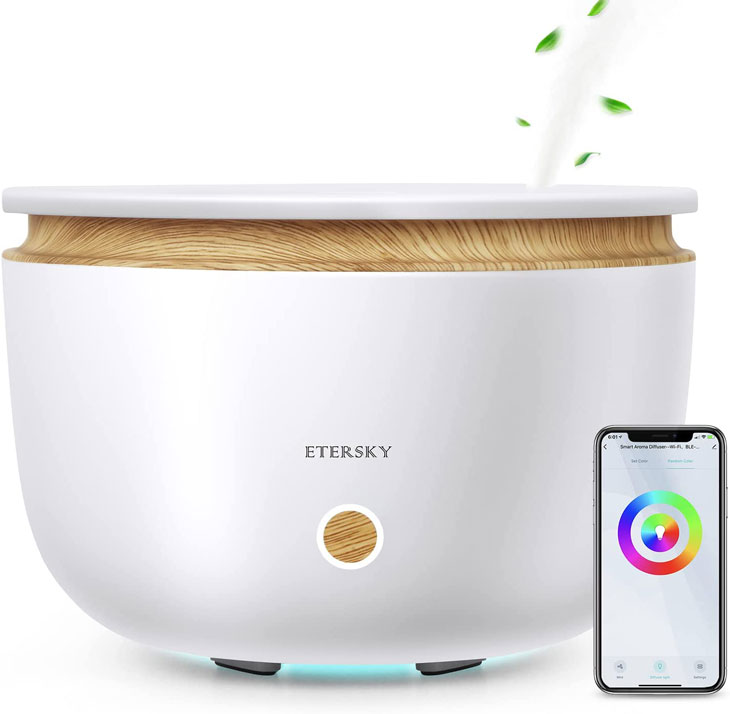 One major reason a lot of people turn to diffusers is to help their newborn sleep by keeping the room cool, at the right humidity, with all the benefits of essential oils.
Coming in at a low 30dB (the sound of someone whispering) and with a 10-hour function, this is the perfect companion for your child's rest. BPA free, it's completely infant safe and can be set to timers if you just want it running all night.
If you want a little more control, the Smart Life app lets you select specific features, or you can connect it to your home hub and switch it on or off via Alexa, meaning you can even control this from the comfort of your own bedroom, first thing in the morning.
---
Most portable: Neom Portable USB Pod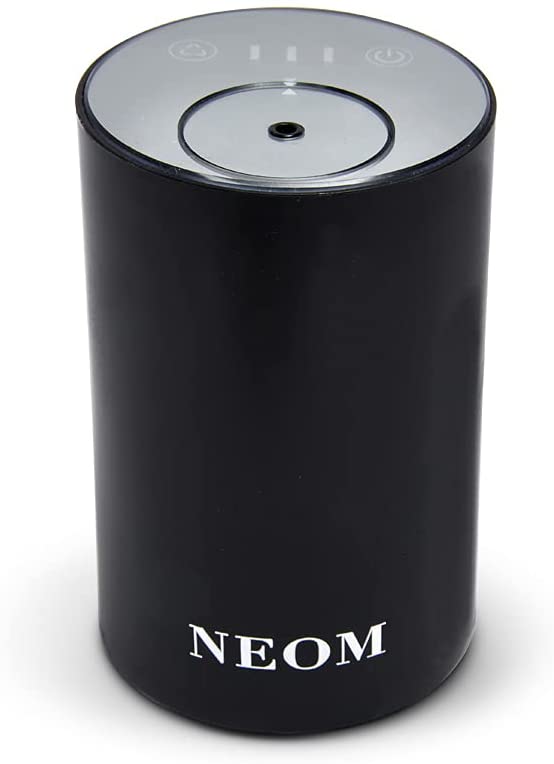 While it's technically not a 'smart' diffuser, we loved this little trinket model so much, it had to make the list.
Compared to everything else we've reviewed here, this is a completely different animal. It's tiny (hand-sized) and incredibly portable. You load it up, and at any time, you can release a burst of essential oil at the touch of a button.
Using cold fusion technology, any oils used are completely pure and untainted, and, charged via USB, it can hold upwards of 50 hours of battery. Perfect for offices, your bedroom, or use in the car, this is a fantastic backup to every other diffuser on the list.
---
How does a smart diffuser work?
Unlike traditional oil diffusers, which use simple processes like water evaporation or heated wax to diffuse essential oils into the air, an electric diffuser is a far more impressive, and precise, piece of equipment.
Almost all smart diffusers work using ultrasonic waves. An internal pool, or reservoir, of water, is mixed with essential oils, and a motor pulses a plate hundreds of times a second, vibrating the water at high speeds.
This causes the surface of the water to vibrate, releasing tiny, microscopic particles into the air as a fine mist that spreads easily and evenly throughout your home.
Better is the fact that an ultrasonic diffuser like this doesn't harm the oils in any way, giving you the maximum natural benefits of your chosen blends of oil.
What are the smart features of a smart diffuser?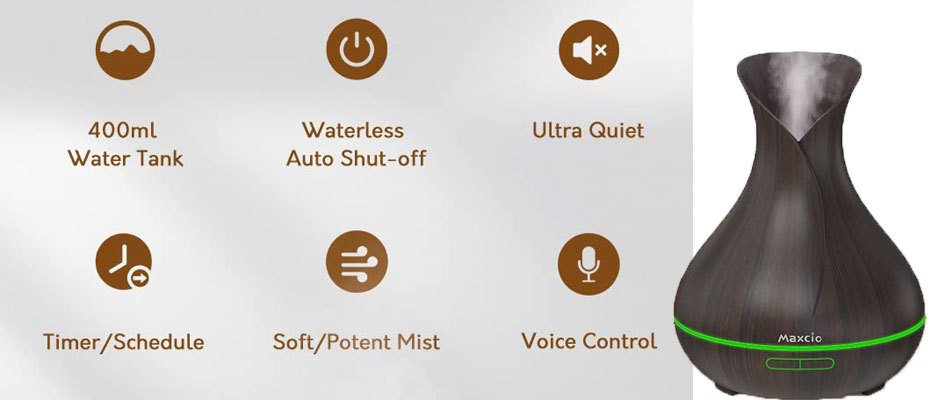 So you might be wondering, why exactly do you need smart features on a device like this?
Well, the benefits are numerous. Firstly, almost all smart diffusers will feature an app that you can download to your smartphone. This lets you do many things, but the two most important features will be the ability to switch your diffuser on and off no matter where you are, and the ability to check how full your diffuser is without having to switch it off and open it up to refill it.