If you've never built your own robot arm from a kit then you're in for a treat. Maybe you have a son or daughter who is interested in making their own robot. Not only is it tonnes of fun, you're introducing them to a fantastic world of engineering and programming that could be the start of a passion that lasts them a lifetime.
Here's some of the best robot arm kits available to buy in the UK today. I've included a range of kits, including more expensive and cheaper models so there should be something to suit everyone. If you keep reading, there's even a robot arm that doesn't need batteries and is made for wood.
Robot Arm Builder's Guide
What do you need to build a robot arm?
Unless you're a serious expert in robotics, then you're going to need to pick out a decent robot arm kit to buy. There are people out there who make their own robot parts, servos and everything else but if you're like me and aren't anywhere near that level of expertise, a robotic arm kit is your best choice.
What are the best robot arm kits?
This guide will take you through some of the better kits on the market. But it also depends on who the kit is for, how old and what you're looking for. There's a lot of these build-your-own robot arm products on the market and they cater for different age groups, budgets and cover fun kits up to seriously impressive technical machines.
Some kits you'll definitely want to check out
The following products are available on Amazon
LewanSoul LeArm 6DOF
Makeblock mBot Ultimate 10-in-1
Thumbs Up UK Build Your Own Robot Arm
MeArm Pocket Sized Robot Arm
Thumbs Up HydroBarm
MeArm Pi Orange Robot Arm
WARNING! Assembly required!

While there are a few robot arms out there that do come assembled, mainly strictly in the toy variety, you'll be looking at some self assembly of your new robot arm. But that's a GOOD thing! You (and your building partner if you're buying to make with a child) will get a lot more out of building a robot arm yourself than buying one put together. Putting something together yourself is one of the best ways to understand how something works.
The good news is that it's unlikely you'll be required to solder anything or undertake any complicated assembly. For most robot kits, there's usually a good guide on Youtube to help you out.
Robot arm kits aren't always expensive
While you can pay hundreds of pounds for a robot arm kit, you can also find some for far less money than that. Especially if you're looking for a basic kit your can build with your child, then you might be able to get away with £30 or less. The Thumbs up Robot Kit (Amazon UK) is available quite cheaply at Amazon.
The Thumbs up Robotic Arm is available cheaply and has great reviews
Cool stuff you'll learn building a robot arm
Get an introduction to how robotics works
Learn about servos and complex moving parts
Find out how to code / program machines
Fun applications of mathematics, programming and physics
How different parts work together – circuits, linkage and joints
How to control robots using various controls on the remote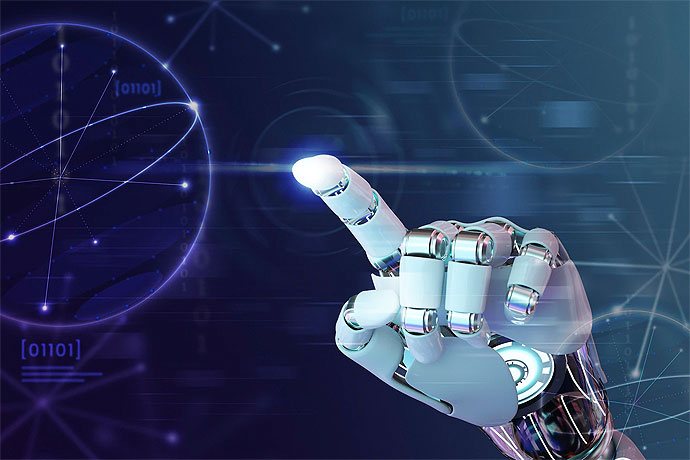 Make life easy and get everything in one kit
Wherever you buy your robot kit, take time to read the description and the reviews. And make sure you pick one that's got everything you need in it. The kits in this guide contain all the different parts you'll need to construct an awesome robotic appendage. (With the exception of batteries, where applicable).
What do you do once you've built your robot arm?
So you've picked the perfect kit, followed the instructions and are now the proud owner of a futuristic-looking robot arm! What now? There's plenty of cool things you can do with your new robot arm now it's in one piece. Part of the fun and the educational aspect is learning to control and, where the kit allows it, program the robot arm. This gives you an understanding of what arms can – and can't – do.
Try doing some of these with your robot arm!
Stacking blocks
Drawing something
Pouring water
Throwing an ball
Playing an instrument
Here's a great video with some cool stuff to do with your robotic arm!
Best UK robot arm building kits!
Lets dive in and have a look at some technical robotic wizardry and some of the better robo-kits out now to buy.
#1 LewanSoul LeArm 6DOF Full Metal Robotic Arm
This is one of the best robot arm kits thanks to it's metal construction and well thought out design. It's more of a 'proper' robot arm rather than a toy and is Suitable for anyone over 12 years.
The kit comes with everything you need and is made from tough metal giving it the strength to lift heavier stuff. It also comes with a controller that looks a bit Another really cool thing with this arm is that there's a 3D animated guide to make it easy to assemble the kit on your own. Much better than fumbling around with dodgy instructions. Replacement parts are easy to get hold of too, which is reassuring.
#2 Makeblock mBot Ultimate 10-in-1 programmable robot kit
This kit is a real robot builder's dream come true. It lets you build all kinds of different robotic constructions from one kit of 160 mechanical bits and bobs. Want to built a robot arm with treads and program it from your laptop? No problem. How about a self balancing robot? Yup, it will do that too.
I know this is a guide on the best robot arm kits to buy but I really wanted to show how good MakeBlock's system is. Comes with the compact but powerful MegaPi circuit board. It comes with 10 jaw dropping model guides you can build yourself or just go it alone if you want to create your own thing. This is just a fantastic robot kit that makes a lot more than robotic arms!
#3 Thumbs Up UK Build Your Own Robot Arm
This is a brill little robot arm kit for anyone not looking to spend a fortune. But don't think you can't get an awesome kit for under £30! Thumbs up has a really great looking robotic arm that has a full range of motion and offers a cool building experience.
At this price it's a great birthday or Christmas present and a good way to get a youngster interested in the world of science and robotics – a huge growth industry for the future. Comes with all the parts you need to build the arm and the remote control. This is an ideal robot arm starter kit.
#4 MeArm Pocket Sized Robot Arm
A robot arm kit shouldn't be hell on earth to put together and the MeArm pocked sized kit is a very pleasant few hours of construction. This is a flat-packed kit that's ideal for anyone looking for a good kit to put together with their child. I really love the design of this kit too – the modern sci-fi look is really appealing!
It's a kit that introduces the world of robotics, programming and engineering and is ideal for anyone wanting to learn more about how robots are put together and programmed. The kit comes with everything you need, including the servos (the motorized bits that make it grip and move. A really good looking robot arm that's packed with sci-fi charm.
#5 Thumbs Up HydroBarm Hydraulic Robot Arm
It's not very often I get to write about anything made of WOOD when it comes to robotics so this robot arm kit really jumped out when I first saw it. With not so much as a wire in sight, this awesome wooden kit is 'powered' completely by hydraulics.
It's also under £20, which makes it one of the cheaper arms on the market. But there's a lot of fun to be had here and you'll gain an appreciation of the movement involved in robot arms from building and using it. There's three 'controls' allowing for gripping, moving the arm around and it's a great way to learn about what hydraulics are, as well as a good introduction to robotics and motion. And hey, it's not like it ever needs the batteries changing.
#6 MeArm Pi Orange Robot Arm
Here's a really cool robot arm that lets you control it via the built in joysticks, or you can learn to program it using the popular Raspberry Pi language. While this sounds complicated, it covers a wide range of ages and experiences. This kit is ideal for new beginners, but has enough depth to last a long time.
You'll learn about robotics and programming from one kit. You can even control the robot via a web browser with the easy-to-learn programming language. This is a great robot arm kit that has lots of possibilities for learning (and play!)
Further robot arm reading
Here's some super-brainy robotic arm reading and other links that you might like!
The Me Arm robot kit building guide