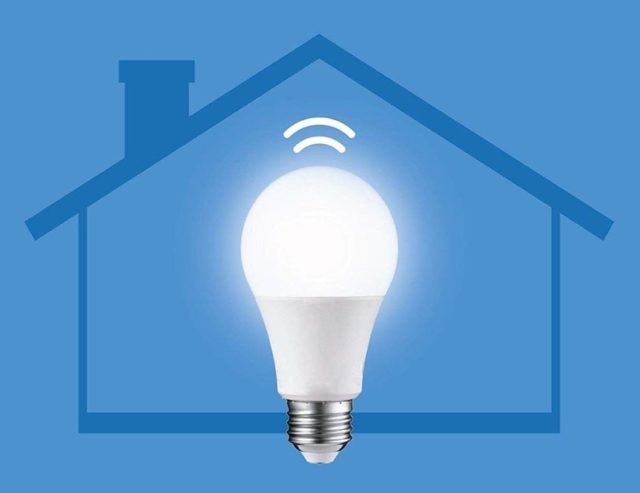 One of the easiest and cheapest smart home gadgets has got to be smart lighting. By replacing your existing old bulbs with smart new ones, you can get control of them with either your smart phone or your Amazon Echo or Dot. Who doesn't want to be able to control their lights with their voice? Amazon echo light control is also one of the easiest smart home upgrades you can make.
There's not need to get an electrician to do anything. It's very quick and easy! There's also a world of cool things you can do with your new Alexa compatible lights that go way beyond turning lights on and off (although you can do that too…)
Here's just some of the functions your Amazon Echo light bulbs can do:
Give you control of lighting when you're not at home
Set up a crazy light show for house parties
Change the colour of one room
Dim lights accurately by percentage
Set unique lighting for each room
Relax with some chilled mood lighting!
In this guide we're going to look at everything you need to know about the wonderful world of Amazon Echo light control, and look at some of the best bulbs and starter kits on the market right now.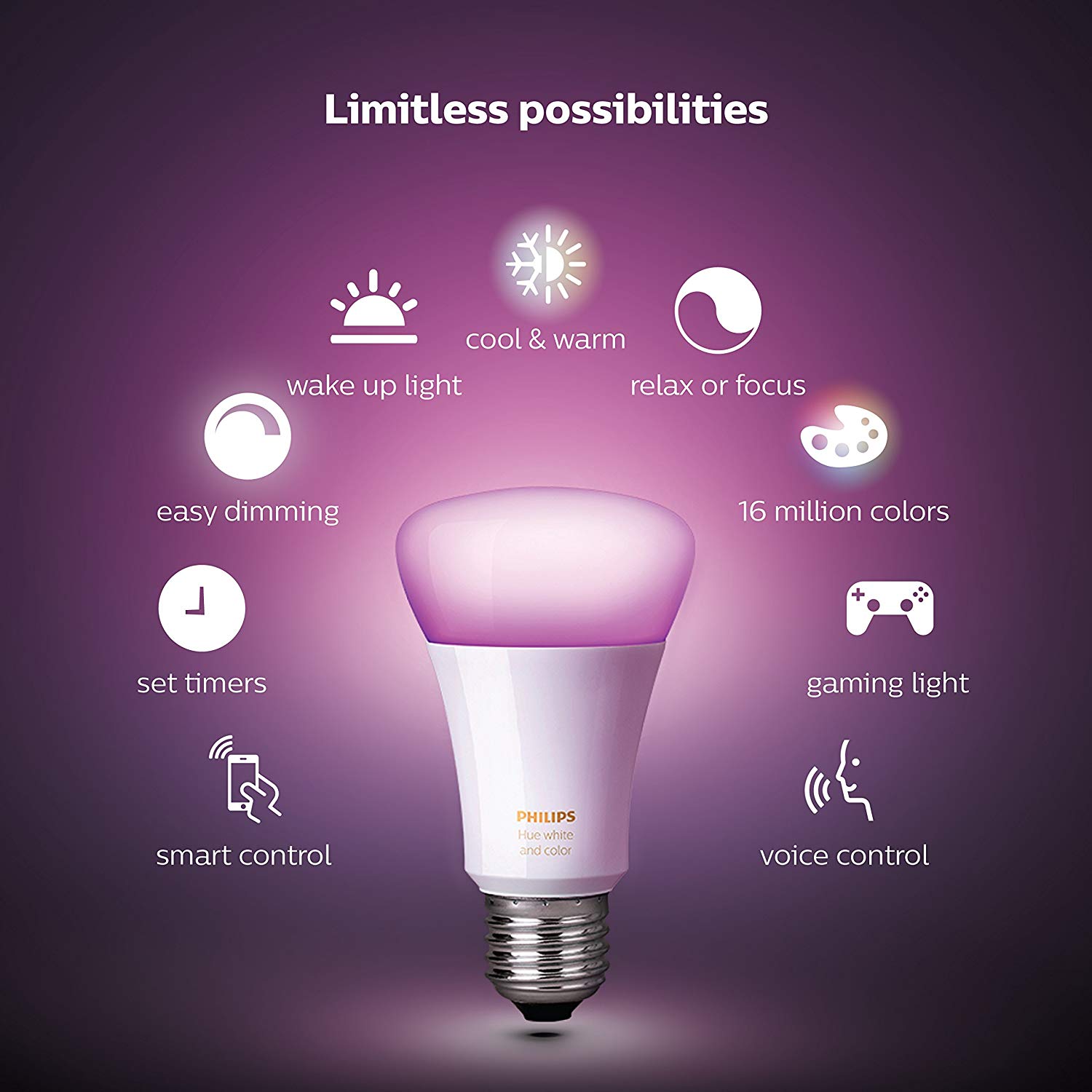 The Smart Tech Stuff Guide To Amazon Echo Light Control
What Alexa gadget do you need?
Although this guide focuses on the Amazon Echo, really these products are compatible with any of the Amazon family of voice controlled gadgets. You can setup light control with any of the following products from Amazon:
Amazon Dot
Amazon Echo
Amazon Alexa
In fact you can also use non-Amazon devices too, such as the Google Assistant, but always check on the site you're buying for to check if it's compatible. You don't even have to use your smart speaker to control your lights. Modern smart lights work with your smart phone (via a free downloadable app) to give you all kinds of control over your lighting.
In fact, even if you're planning to use Echo to control lights, you'll also want to download the app as you'll be able to do some impressive stuff with it.
What do you need to be able to set up Amazon Echo light control?
There's one or two things that you'll need in order to be able to control your home's lighting with your Echo.
Amazon Echo light bulbs – Every room which you plan to have smart lighting in will need it's own light bulb. There's several different kinds:
Ceiling / standing lamp / table lamp bulbs
Strip lighting – as in a roll of lights, not a strip bulb
Other unique forms like light-up 'bowls'
The light bulb is more expensive than a traditional light bulb but is different in a number of important ways. Firstly it will have a much longer life span. Some last up to 27 years! That makes sense as it would be far too expensive to keep replacing them otherwise. Secondly, smart Echo bulbs can emit the whole spectrum of colour (and can also be dimmed). The other main difference is that smart lighting has built in WiFi connectivity so that it can connect to your home devices to do the controlling part.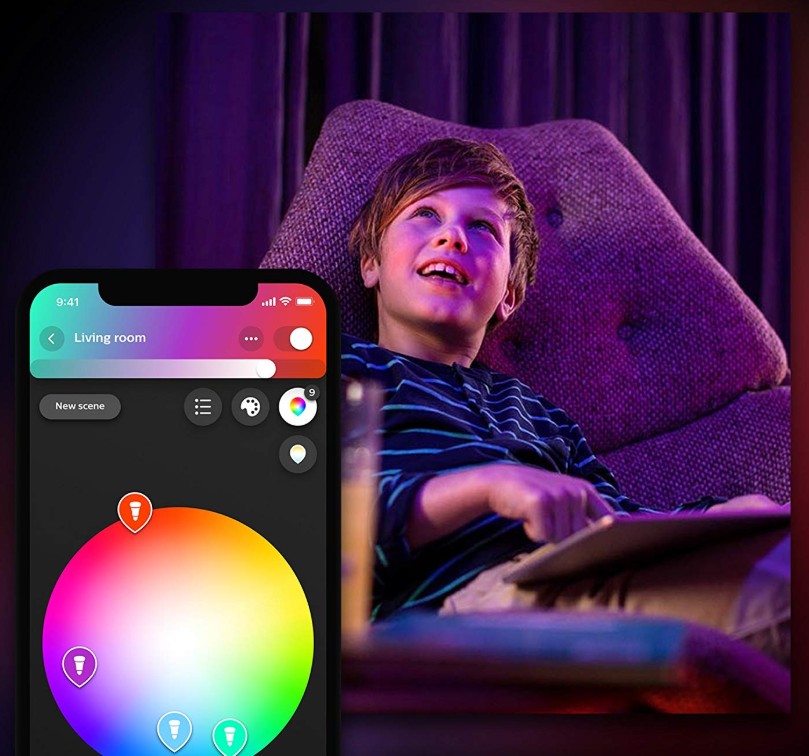 Do you need any extra smart hardware?
Some manufacturers have their own 'hub' that connects their light bulbs together. It looks a bit like a mini router and works in a similar way. The smart bulbs connect to the hub, which then in turn connects to your home router. You don't need a hub to set up Amazon Echo Light Control – some bulbs are able to connect to your home network without this.
QUICK TIP – Smart bulbs are available in all the major bulb fittings. Thick and thin screws as well as bayonet. One of the great things about smart lighting is that you don't need to change the bulbs socket – your existing fittings will work fine!
Some amazing, awesome and practical stuff smart bulbs can do!
Amazon Echo light bulbs are silly amounts of fun and you'll likely never want to have boring old light bulbs in your home again. They've also got some seriously impressive uses that will make life easier for you and your family too…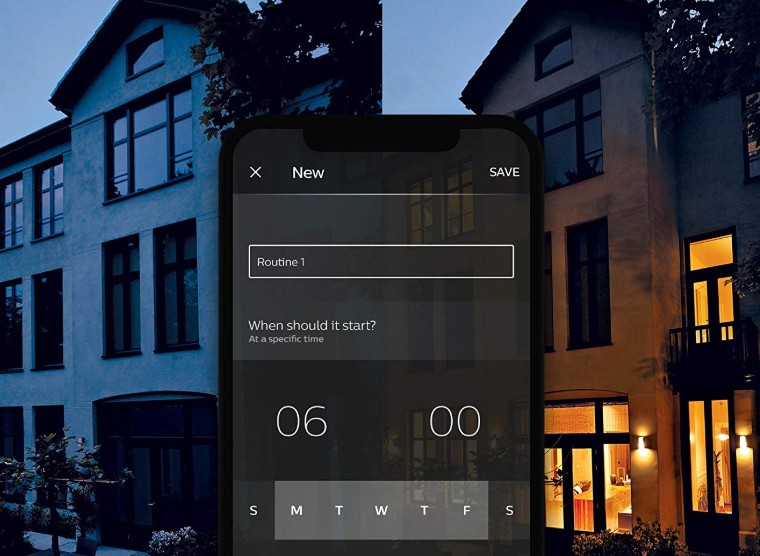 Set 7 day, 24 hour lighting schedules, if that's your thing
'Animate' lighting & colours in one room… or the whole house
Turn off the house lighting from your bed
Turn lights off and on for security, when you're away
Choose from millions of colours with your phone
Give voice commands to your Echo like "turn the room PURPLE!"
What's the best way to buy Alexa Compatible Lights?
While you can buy a single bulb to play around with and give Alexa voice commands, to get the most from smart lighting in your home, you'll need several bulbs – ideally one for each room in your home. They aren't that expensive and often come in packs, which can save money kitting out your home in smart lighting.
Another good way to buy smart lights for your Echo is to look out for starter kits. Many of the major manufacturers have nifty starter kits that you can buy that will save money. You can control lighting in as many rooms as you'd like to and you can expand your lighting as you go.
What's the UK's Best Amazon Echo light control gear in 2019?
In the next part of this guide on Alexa compatible lighting, we'll be looking into some of the better Echo bulbs on the market. While Amazon don't make their own brand of bulbs for the Alexa, as is the case with every smart home product, there's some top brands that have products that will take care of this for you. But which ones are worth your time?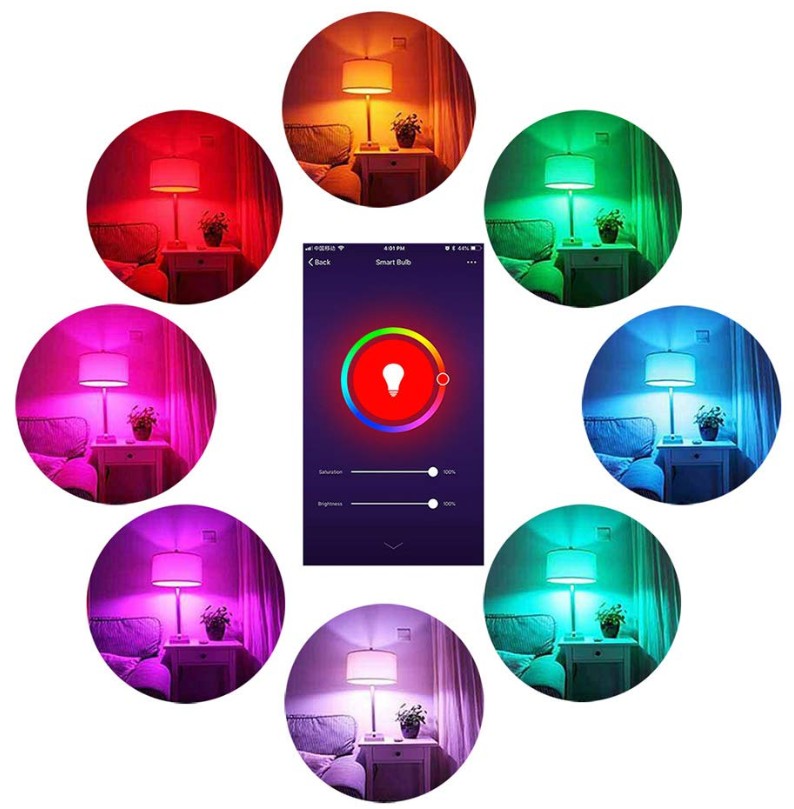 The top recommended Amazon Echo lighting control products we recommend are:
Philips Hue Smart E27 Bulb Starter Kit
Novostella B22 RGB Alexa Light Bulbs
LegElite Smart Light Bulbs
ASZKJ Smart Bulbs
Techin Smart Light Bulbs
#1 – Philips Hue Smart E27 Bulb Starter Kit
This has to be one of the best ways to get your home upgraded to smart lighting. These 100% Alexa compatible lights from Philips come with everything you need to set your home up with smart lighting. Use the kits included hub to connect the bulbs to your home and enjoy all the fun and practical benefits of smart lighting.
Has a fantastic app that you can use to adjust every detail of the lighting in each room of your home. There's lots of cool extra lighting that you can add to the system as you go too. (Check out the video below to see it all in action…)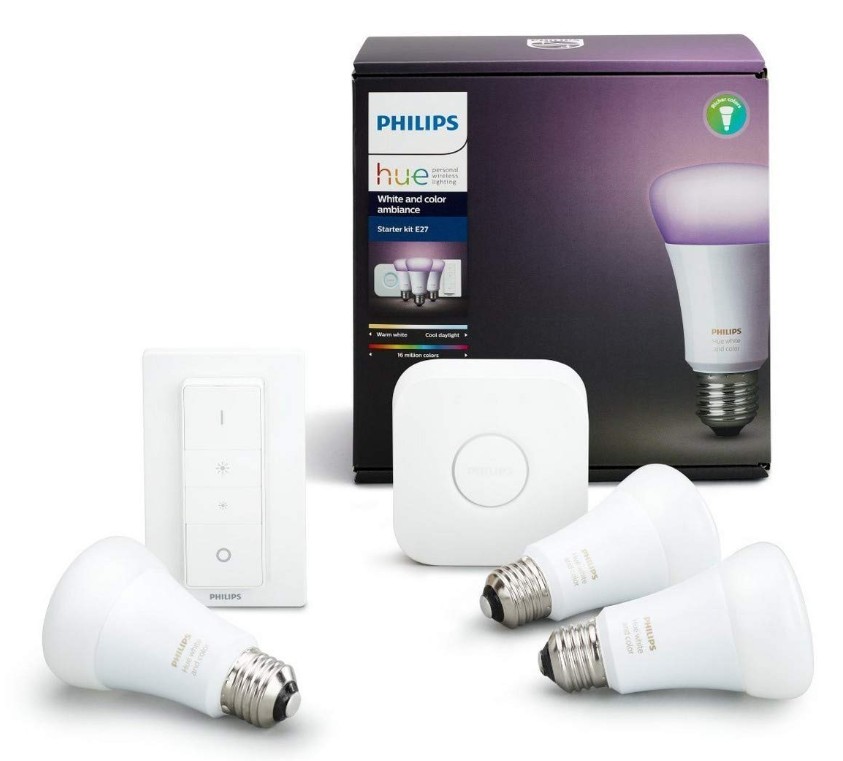 Here's some of the commands you can use with this kit
"Alexa, turn the living room blue"

"Alexa, turn on scene Savanna Sunset in living room"

"Alexa, turn the bedroom to warm white"

"Alexa, turn the lights to pink"
---
#2 – Novostella B22 RGB Alexa Light Bulbs
Ever have a mood light that swapped between a handful of colours? I did and I thought it was pretty cool at the time. Amazon Echo Light Control gives you up to 16 million colours that each light bulb can emit! And the Novostella is a very popular brand of smart light bulb.
It doesn't need a hub – you just fit it like a normal light bulb. Then you can tell it exactly what to do, either using your Echo, or with the fab free app. And each pack includes 3 bulbs to get your smart home's lighting going.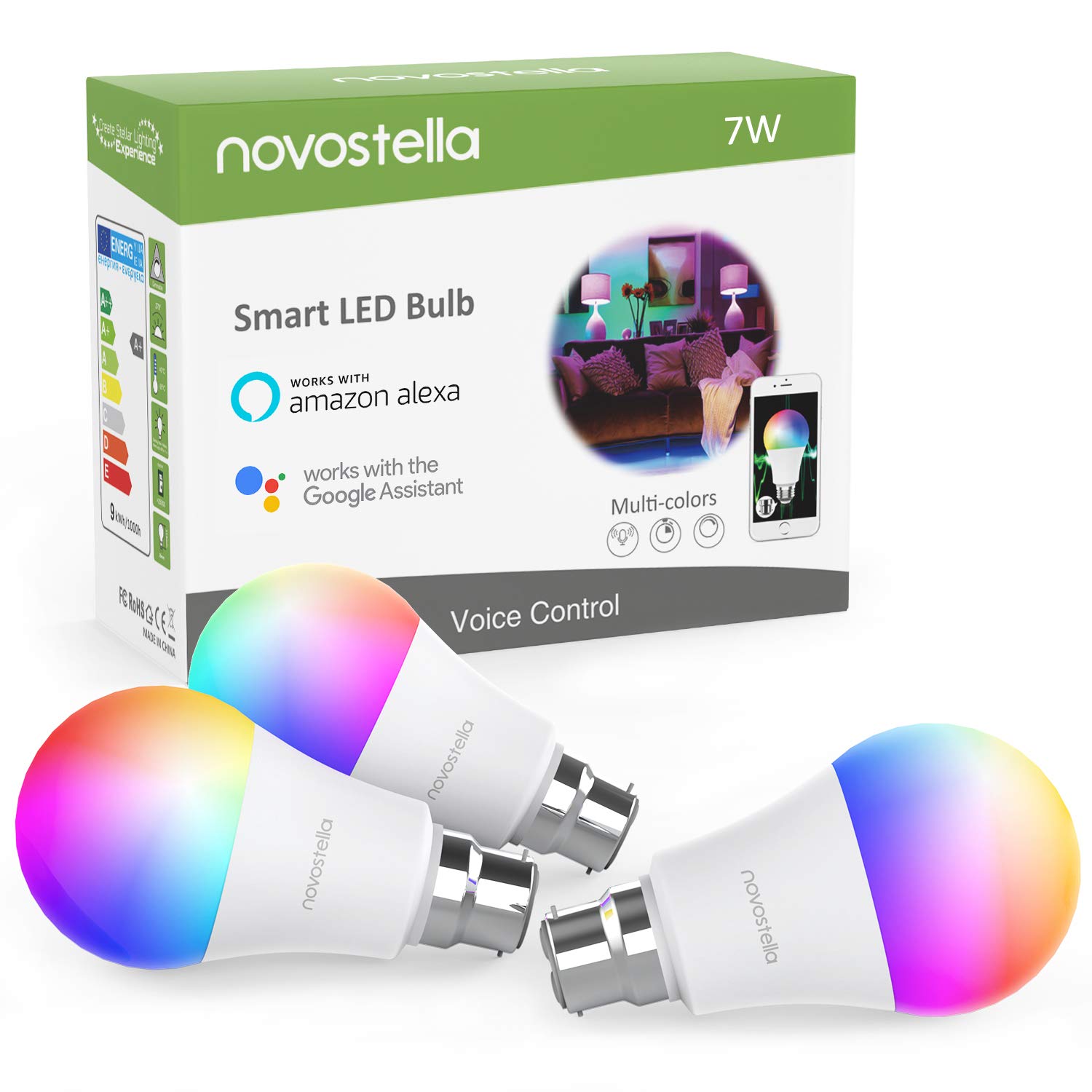 This Echo Smart bulb features
3 bulb pack
A+ energy rating
Works with Amazon Echo / Alexa
Dim, change colour easily
Cool free app
Easy to use timer settings
---
 #3 – Legelite LED Smart Light Bulb
You don't have to pay a fortune for some lovely Amazon Echo light bulbs in your home and the Legelite LED bulbs prove that. The 2 pack will set you back less than £25. Again, there's nothing fancy to set up here and no extra equipment or hub required. Just whack the bulbs in and download the app and you're ready to go. Enjoy trippy lighting wherever you want it, or chill to some forest green soft lighting.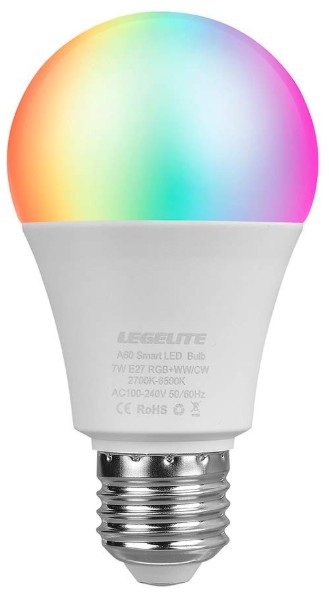 This Echo Smart bulb features
Works with your Echo and Alexa
(Or Google home!)
16 million colours
Fast set up
Cheap 2 pack available
---
 #4 – ASZKJ Smart Bulb
If you're not looking to spend a fortune on your Amazon Echo Light Control but want something that will last a while, don't miss out on these super budget priced bulbs. They do the same thing some of the more expensive ones do like dimming, Alexa voice control and picking from a huge range of colours with remote control. The Smart Life app gives you finer control over the functions and they've got ridiculously high reviews on Amazon.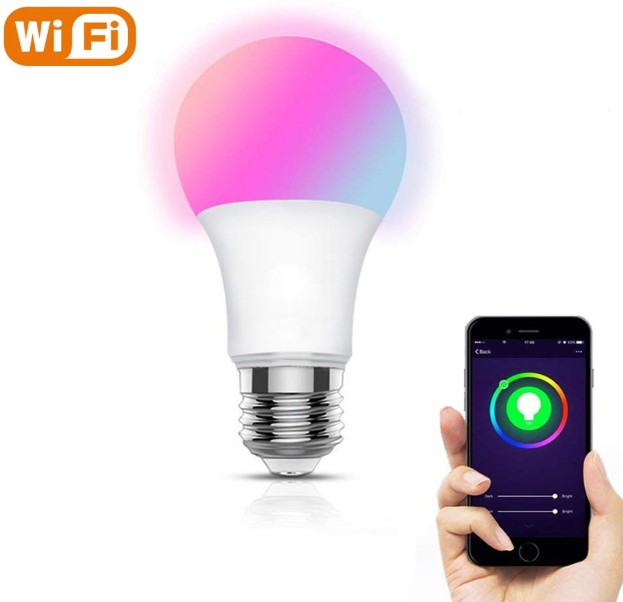 This Echo Smart bulb features
Super cheap smart bulbs
Crazy high Amazon reviews
Voice controlled (with Echo)
Easy setup
Controlled with the Smart Life free App.
---
 #5 – Teckin Smart Light Bulb
Like all smart light bulbs, the Teckin Smart light bulbs use super-energy-efficient LED bulbs. This means that for 7.5 watts you get an equivalent of 60 watts. And they don't 'pop' every five minutes like those awful bulbs you get at the supermarket. These budget friendly smart bulbs are fully compatible with Echo and are easy to get up and running. There's no extra hubs required either!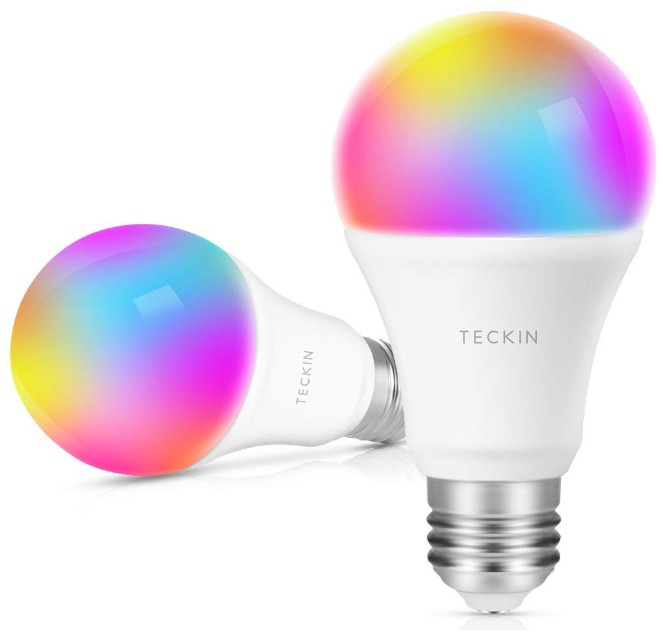 This Echo Smart bulb features
Simple-to-use smart bulbs
Voice control with Alexa and Echo
Remote app control
Choose from 16 million colours
Super energy efficient
---
Let me know in the comments down below how your smart home is coming along. Did you use any of these products? Which Amazon Echo Light Control are you using that you think our readers will love?