Smart technology is all about making life easier and doing things more efficiently. Whatever kind of sport or exercise you love, there's likely a wearable gadget that can help make your training time more rewarding. This guide will go over the best current batch of fitness watches and save you some time picking one that's right for you.
Top Pick
Quick version: We found the #1 keep fit watch in 2023 is the FitBit Versa (Amazon). It has all the features you need no matter what kind of training your into. It's super-user-friendly and has a well-thought-out app to track your progress. The large colour screen is also a big plus.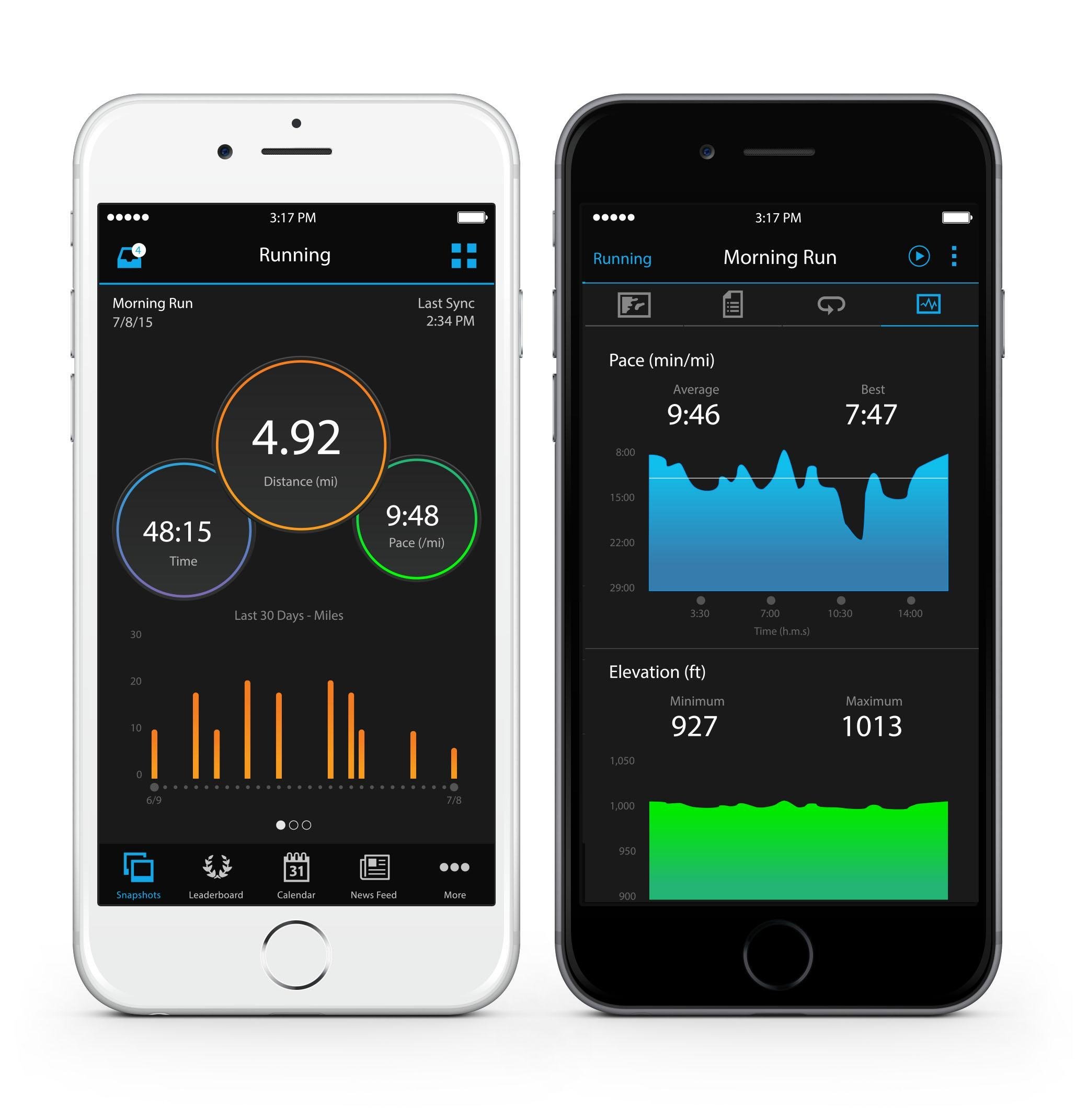 Smart Watches for better training
It seems like ages since I saw the first Fit Bit. While there weren't exactly a lot of keep fit watches around back then, the market is positively bursting with them these days. So what are the best ones? What can they do?
Track your heart rate
Ever try to do that weird thing with the fingers in your neck and counting your heart beat? Ewww. No thanks. But keeping track of your heart rate is one of the most important ways to track your progress and get a more accurate calorie burn. Thankfully we can get keep fit watches that do this automatically. Look for ones that have wrist hear rate sensors as they're more accurate!
Recording sleep patterns
One of the things that good keep fit watches shoudl be able to do is to keep track of your sleeping patterns too. This consists of things like when you go to sleep, how long you're in REM (rapid eye movement) sleep stages and when you wake up. What's the point in tracking all of this?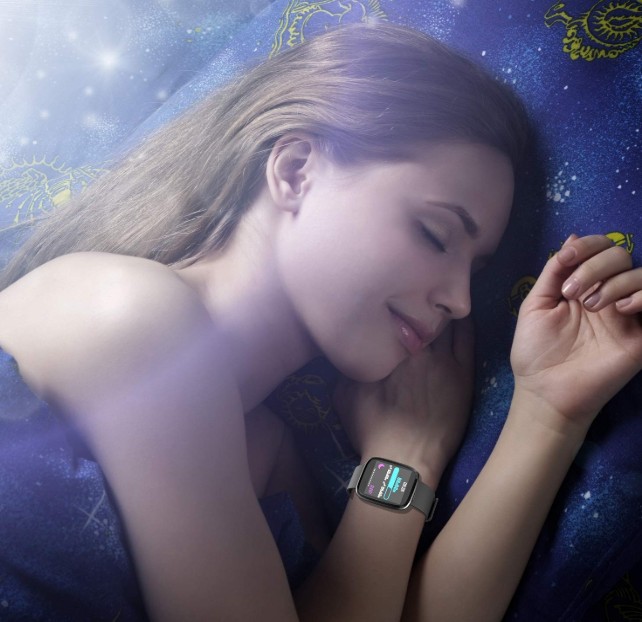 Well once you have this data, you can actually use it to sleep more efficiently and change habits to sleep better. Handy! Sleep tracking is a huge thing and something you might want to look into when you get your new fitness tracker. Many fitness watches will also WAKE you up at the optimal time too, to improve your overall health.
Keeping you motivated
Not everyone wants or needs someone standing over them shouting to do one more set, or a personal trainer yelling at you to get to the top of the hill, but it can be helpful to get a good smart fitness watch that gives you some gentle coaxing during your workouts. Watches like the Fitbit Versa has fun little messages that will praise you and encourage you to push on and achieve just a bit more.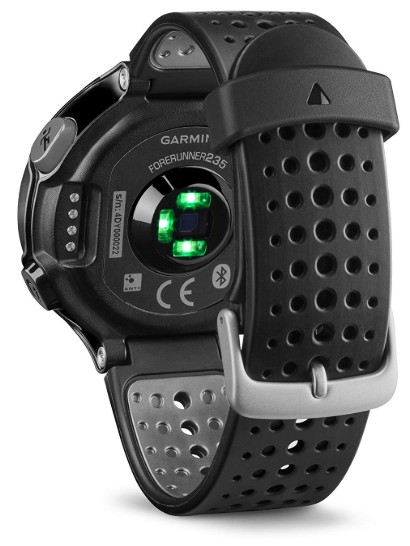 Using your exercise data with your smart phone
Not many people have time to write down and carefully record their exercise data. But if you get the right keep fit watch you won't have to. They should be able to store this data and crunch it into some seriously handy stats on your smart phone. Once you've got this data you'll be able to use it to exercise much more efficiently and get MORE out of your training time.
Oh, they can also tell the time
When you're not sweating at the gym, or getting your run in, get fit watches can also do helpful things such as relaying texts, notifying you of an incoming email, or playing music.
So what is the best keep fit watch in 2023?
Whether you're looking to get a quick cheap smart fitness tracker, or ready to make a proper investment into your training, the market for these keep fit gadgets is exploding at the minute. There's some fantastic products out there in the UK, and also some you'd be better off avoiding.
The next part of this guide will look at some of the most popular fitness watches available to buy, and go into detail about who each one is best suited to.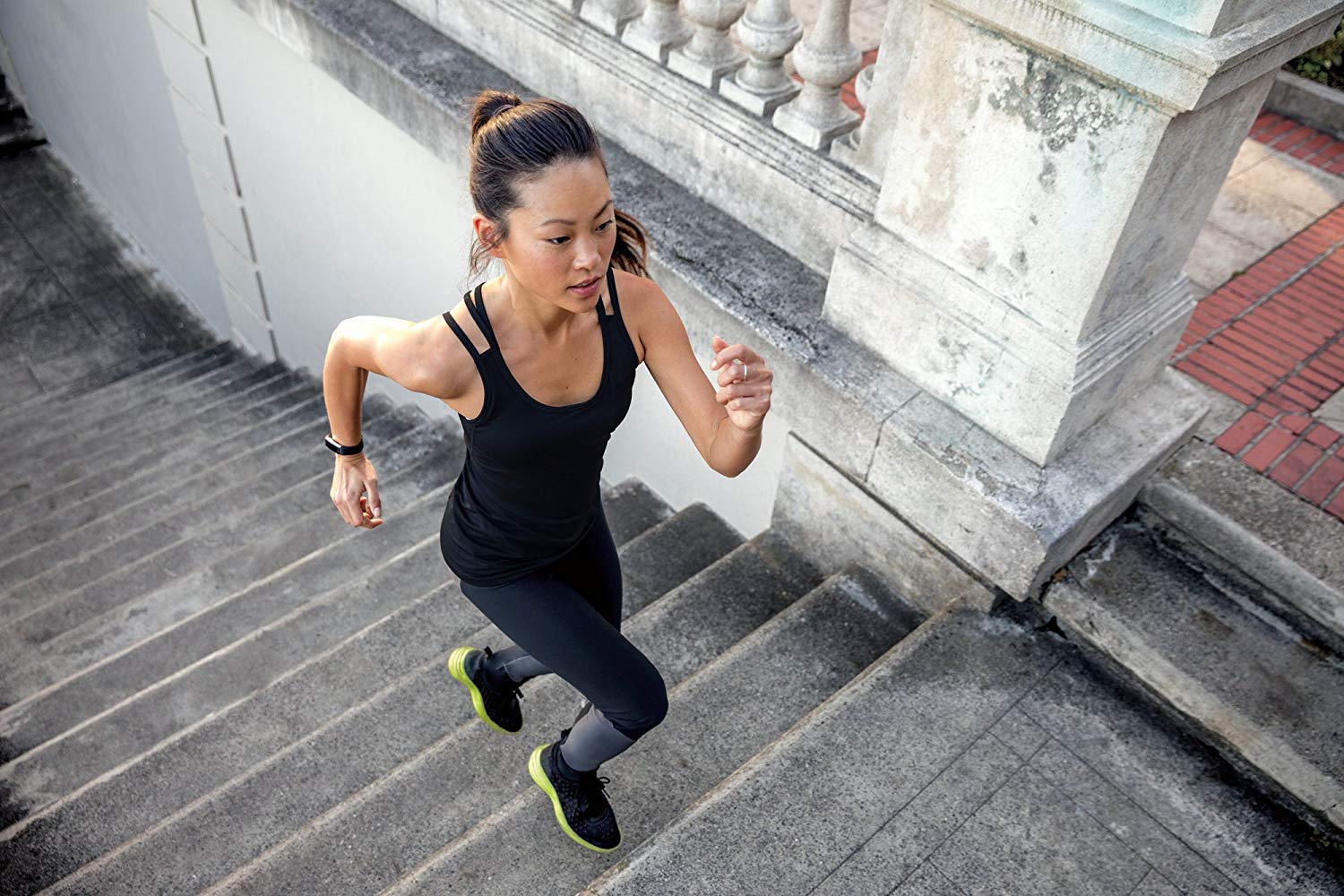 The top recommended best smart alarm system kits we recommend are:
Fitbit Versa
Garmin Forerunner 235
Fitbit Alta HR
Garmin Vivoactive 3
Lidofigo Fitness Watch
Lets go over each alarm system in more detail:
#1 – Fitbit Versa
What is it?
Fitbit have millions of smart fitness watches on the market. OK, that's a bit over the top, but they certainly have a lot of different keep fit watches to choose from. The 'Versa' is definitely one of the better fitness trackers at the minute. It records and stores everything from GPS data to heart rate info and mashes it altogether in it's surprisingly easy-to-use smartphone app.
Who will love this fitness tracker?
This is a really good fitness watch to choose if you don't know which fitness what to choose. That is to say it's a good all-rounder and can be used for all sports and all exercise needs. You're getting Fitbit's proven tech and it tracks everything you can think of, including your sleep data.
You can pick any colour you like at checkout (it's unisex too!) or change the strap and casing when you want a chance. It's also really good fun to use and can store 300+ tunes.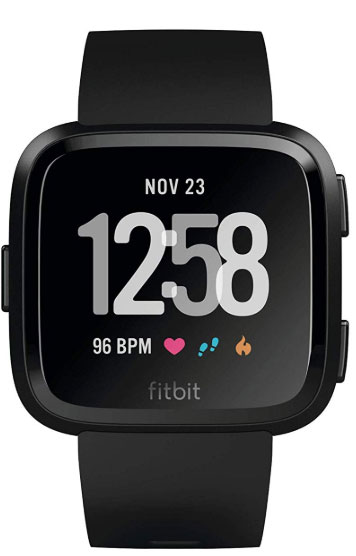 Fitness watch features
Track your heart rate with 24/7 pulse sensor
Record your sleep stages accurately
Motivates you with on-screen messages
Works with your smart phone
Tracks GPS data
---
 #2 – Garmin Forerunner 235
What is it?
The Garmin Forerunnner 235 is a smart fitness watch that's aimed at runners. It's easy to get up and running but has a crazy amount of depth and features that will help get more out of your running, whatever level your're at. It's got lots of smart phone technology in it, like a GPS and accelerometer that tracks everything your body does 24/7. You can connect it to Garmin Connect and get some amazingly detailed stats and graphs on your progress.
Who will love this fitness tracker?
The good thing about this smart keep fit watch is that it caters to runners of all levels, tailored to your own individual goals. When not running, you'll also get notifications of texts, email, social media and much more. The colour screen also makes the charts look pretty, and you can set your cat as the home screen pic. The free app is brilliantly detailed and you can even download special training plans to seriously beef up your training program.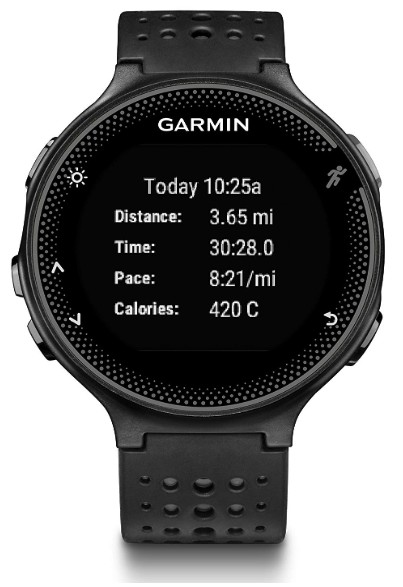 Fitness watch features
Tracks heart rate with wrist sensor
GPS tracks pace, distance and time
Real time coaching
Counts steps and activity all day
Smart watch alerts for texts, calls, email and more
---
#3 – Fitbit Alta HR
What is it?
The FitBit Alta HR is currently Fitbit's slimmest keep fit watch but it doesn't skimp on any features. This watch does a crazy amount of clever stuff to track, record and improve your exercise time. You just wear it like a normal watch and it can automatically detect when you're exercising or active. Even though it's super-skinny, the watch will display text messages and a lot more useful info.
Who should get this keep fit watch?
The Alta is a top fitness watch if you just want something to easily track your exercise without doing anything complicated. It just works. The Alta HR is also a sleek unisex design (you can get different coloured bands if you don't want black). The compact design makes it a good choice to wear all day at the office and it won't attract any attention. The smartphone app has some gorgeous coloured graphs and makes tracking your fitness a breeze.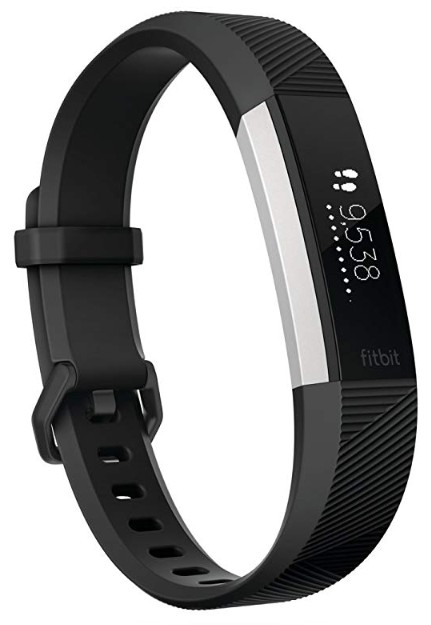 Fitness watch features
Track steps, distance and calories & accurate heart rate
Slim design
Tracks sleep stages
Unisex design
Works with a superb app to track progress
---
 #4 – Garmin Vivoactive 3
What is it?
The Garmin Vivoactive is a keep fit smart watch with a beautiful high-res display that's also touch screen. Use it just like you would a tablet or smart phone. Unlike other watches, you can get a lot of info and data on your progress just from the screen. The built in GPS tracks your movement accurately, while the wrist-based heart rate sensor keeps track of your pulse 24/7.
There's a lot of depth here too. Download apps that do everything from simply changing the clock face, to being able to order your next Uber from your watch. Garmin have a great community too which you can interact with and COMPETE with too – making this a really fun way to get into fitness in a fun way.
Who should get this fitness watch?
The Vivoactive 3 is for anyone looking for a serious fitness companion in their training. It's also great if you do a mix of exercise as the built-in GPS is excellent for runners and cyclists, while there's also lots of apps for strength training and yoga. It's also great for swimmers as it's seriously waterproof. It's also very tough, with the Gorilla Glass (you'd have to really try to break the screen!)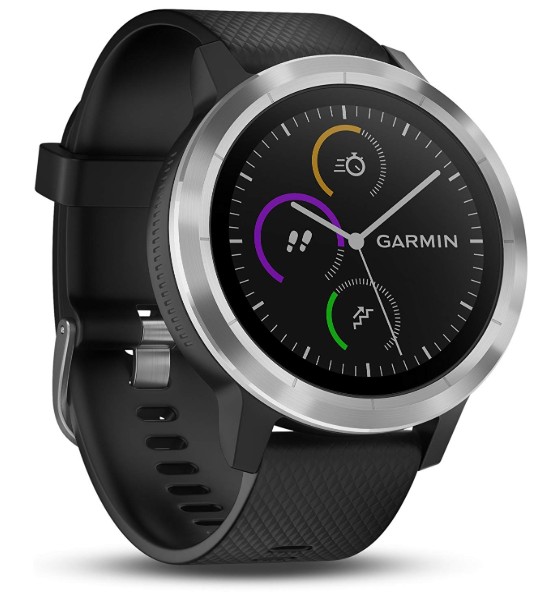 Fitness watch features
Colour touch screen
Wrist based heart rate monitor
Built in GPS for accurate distance recording
Apps for yoga, cardoi, strength, running and more
Smart notifictaions of text messages and other alerts
---
#5 – Lidofigo Fitness Watch
What is it?
I felt it would be a good idea to include a budget keep fit watch in this section as not everyone wants to jump in and spend a huge wad of cash on their new smart watch. While there's some awful, flimsy cheap exercise watches around, there are also some real bargains to be had. One of the most popular, and best selling budget fitness watches is definitely the Lidofigo fitness tracker.
This little gem is usually dirt cheap but has some really good features that the bigger boys have. For starters, you get a lovely colour screen that shows heart rate, calories and a wealth of other info. It tracks sleep patterns, blood pressure, steps taken and has tons of apps for pretty much every sport or activity you can imagine.
Who is this fitness watch best for?
If you're in the market for a good fitness watch and aren't too bothered about the top brands, then this tracker might be your new best friend. It's easy to use for beginners to the world of smart fitness and records everything you need to improve your training and have more fun! The free app gives you as much data as you want, in an easy-to-understand format. This is a top-notch budget-priced fitness watch.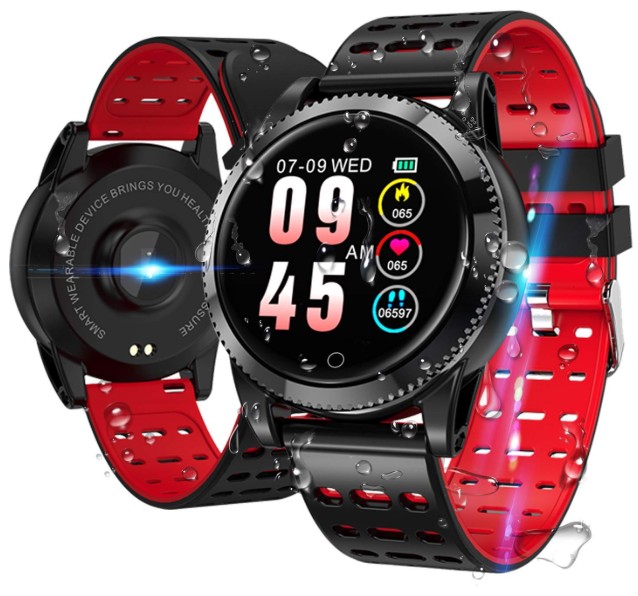 Fitness watch features
Great budget price fitness tracker
Full-day heart rate and blood pressure
Sleep monitor
Pedometer
Colour screen
---
Keep Fit Watcher's Buyer's Guide
What features do you really need?
Let's kick off the keep fit watches buyer's guide by asking you a question! What features are you looking for in a watch. The reason this question is important is that there's a lot of fitness watches out there that promise to do all this 'stuff'. But remember that you don't necessarily need all those bells and whistles. Is it for cycling? Then you'll need a GPS. Is it for weight training? Then GPS is obviously not important. The first bit of advice is not to worry about getting a fit watch that does everything. Get one that does what YOU need it to.
What's it look like?
Normally, it's important to get a smart gadget that does the job it's meant to above all else. But with keep fit watches, one thing you might want to think about is what the watch looks like. Not everyone wants to advertise they're wearing a fitness tracker. And some of the watches might not be suitable if you're planning to wear it at work, or the office. There are some really good, discreet fitness watches (and even bracelets!) that might fit your needs if you want to keep a low profile.
What's the battery life like?
This is one feature you'll likely want to check out. There's enough to keep going in life without having to worry about getting some weird-shaped battery for your fitness watch. Obviously, some are rechargeable. But if you pick up a one that's got a battery, check how long you'll get from each one. Some literally run for years in between changes!
How tough is it?
There are some keep fit watches (usually the cheaper ones) which aren't exactly built to last shall we say. Whether you hurl weights around like a maniac, or are extremely careful in the gym, it's likely you might bump, scrape or hit your fitness watch at some time. A tough glass screen and a solid casing will serve you well in this department. Get something that won't drop to bits the first knock it gets.
How heavy is it?
Comfort is a MASSIVE thing when choosing your perfect keep fit watch! While it can be subjective – one person's dream watch feels like another user's manacle! But one thing you can do is check out the reviews on sites like Amazon and see what people think of the comfort and the fit. Having a peak at the weight might also give you a clue as to whether it will be a good match for you.
Are pedometers still a thing?
Another awesome thing about keep fit watches is that they track what your body is doing 24 hours a day. While you're not always at the gym, there are many other times you'll be active. The pedometer is something that's been around for a long time and is still used in many smart fitness watches. This will track the number of steps you make every day and work them in with your overall exercise data.
Handy links
Garmin's UK site (more info on fitness trackers)
FitBit's UK site – some great watches and other trackers
Check out our best camera smart watch too.
Let me know in the comments down below how your smart home is coming along. Did you use any of these smart keep fit trackers? Which fitness watch are you using that you think our readers will love?