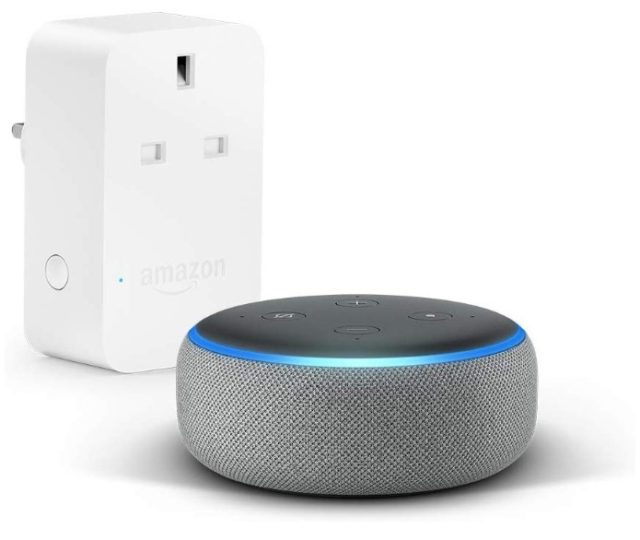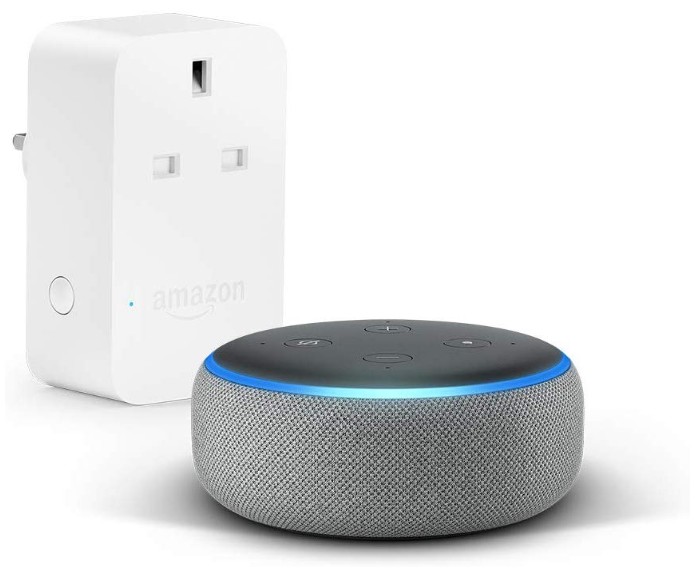 We know you love your Echo Dot. We do too. But could it be doing more? The best loved smart speaker can be used for a lot more than playing music or answering questions – games, time savers and many more uses.
In our previous Alexa guide we looked at some of the sweet accessories you can get for the world's most popular smart speaker. This time around we'll be looking at some practical, useful and entertaining stuff you can do with your Amazon Echo.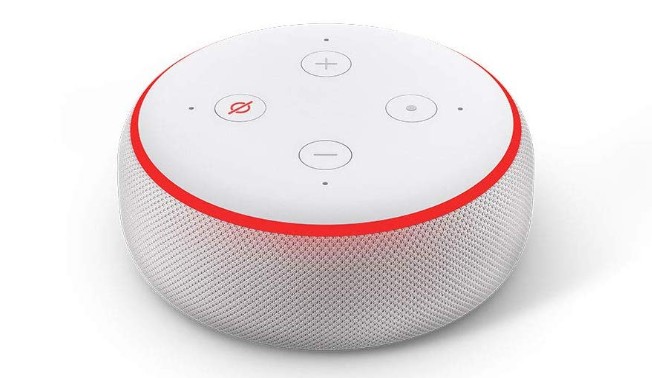 Hold up – do I need the latest Dot to do this?
Thankfully, the Echo is way more forgiving with updates than some other technology companies I could mention. This guide will have stuff you can do whether you're the proud owner of a 1st, 2nd or 3rd Gen Dot.
#1 – Play games (like Trivia hero)
Filed under: Fun family games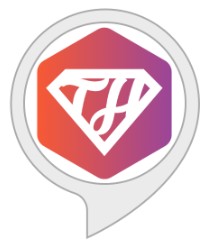 Feeling a bit bored? Can't be arsed to get off the sofa. It could be time to exercise your noggin while you're training for the luge. There's several awesome quiz games for Alexa and all you need to do is download the skill.
One of the best ones is the (100% free) Trivia Hero.
This is a general knowledge trivia challenge which you can play on your own, or against other people. It's all done with your voice so you'll feel like your on a game show. (Allbeit a slightly odd game show, where you lie on your back while a robotic-sounding lady asks you general knowledge questions.
But regardless – Trivia hero is awesome. Give it a try.
#2 – Timers and alarms
Filed under: Practical stuff
Hey. Wake up and the back. There's more wild and crazy stuff coming later. First, let's look at something that's a real lifesaver: getting Alexa to work for free as your own dedicated PA.
Setting alarms on your Dot, or simply getting your Echo to let you know when a timer has expired will save your butt more times than you can shake a smart speaker at. Unless you're captain super-organized, your Dot might just save you some of these hassle points.
Missed appointments will be a thing of the past
No more legging it downstairs to see if that extra hour has actually turned your dinner into charcoal
Your son won't be left in reception because someone forgot to pick them up
You won't need a meditation timer on your phone any more…
And a zillion other uses.
So what's the voice commands you need to get Alexa to prod and poke you about future engagements?
"Alexa, set an alarm for 10am tomorrow morning"
"Alexa set a timer for 20 minutes!"
#3 – Control your lights by talking to them
Filed under: smart home integration
When you think 'smart home', you might think that this is gonna get expensive! Well, you'll be pleased to know that getting your Echo dot to talk to your lights isn't as costly as you might think. With some products,  like smart plugs, weighing in for around a tenner.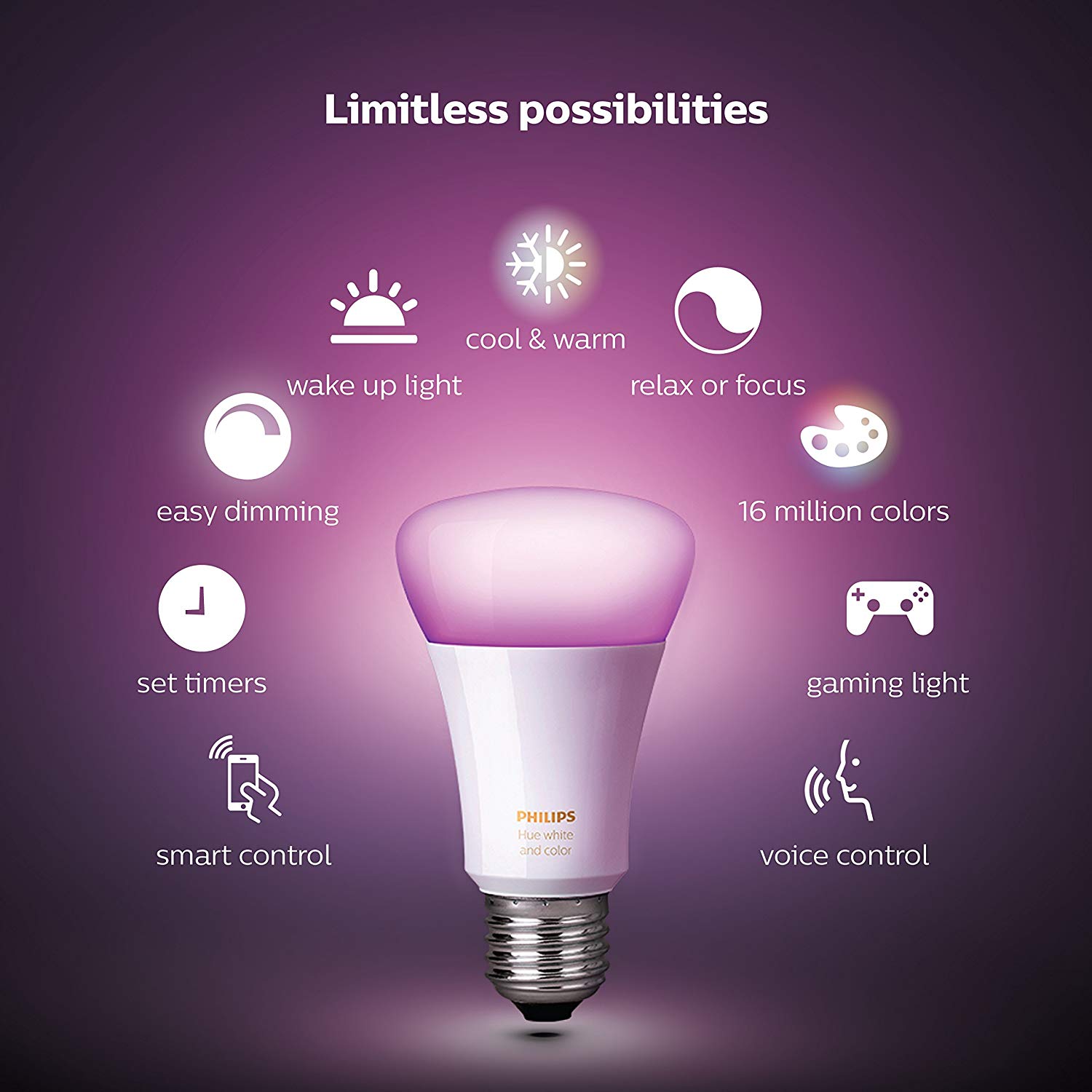 It never gets old using your voice to turn on lights when you enter a room. And aside from the normal uses, there's plenty of more adventurous things your Dot can do when it comes to your lighting.
Fit some groovy colour changing bulbs and you can tell Alexa to alter the colour of a specific room at home, or put on a fancy light show, or set the theme for an event light Halloween.
To do this, get a skill like Light Rapsody free from Amazon!
What you'll need to control your lights with your Dot…
There's all kinds of bits and bobs you can buy, starting with a humble smart light bulb (available cheaply on Amazon), up to something like the Philips smart bridge (which lets you combine a number of lights easily). Or you can even use a simple smart plug to let Alexa take control of existing floor standing lamps.
Check out our quick guide on all things to do with your Alexa and home lighting.
Voice commands to control your lighting (with Rapsody)
…turn on the lights"
…turn off the lights"
…to brighten my lights"
…to dim my lights"
…stop flashing lights to music"*
…start flashing lights to music"*
Control your TV with your Dot
Filed under: Extreme laziness / awesomeness
Hey, most of us love shouting at the TV anyway – it might as well actually do something. Many modern TVs already have voice control but if you're looking to link everything together with your Echo Dot in your smart home, the little smart speaker is extremely good at this job.
As the video below explains, you can control both smart and non-smart TVs with Alexa, with the smart kind being a lot simpler (and free!) to do.
The process of getting Alexa to talk to your TV boils down to:
Download an app that can control your TV
Download a skill for Alexa that can talk to that app
Link them together
Your smart TV has to be on the same WiFi connection as your phone and Alexa.
You can also buy an adapter or an extra hub to control your TV with any Alexa, if you really want to get into it.
Once set up, you'll be able to do pretty much everything you can with a regular telly remote, without having to actually pick it up. No more playing hunt the remote or having to waste valuable 'rest' time travelling across the living room to grab it.
Related Echo Dot References and resources!
All things tech have a fab video on 10 best things you can do with your Amazon Alexa Device (that you may not know).
Find out how to enable skills for Alexa here on Amazon. It's actually a lot easier than it sounds!
Craig's Tech Talk has some more everyday, practical uses for Alexa too. Hey, we love those too.
WikiHow has a great guide on how to set Alarms with Alexa.
What's the most popular smart speaker? Statista have a mind-blowing number of stats and facts on the Echo and other smart speakers.
Tell us what you love to do with your Amazon Dot!
Found a cool skill you can't live without? A friend share something crazy you didn't know you could do? Puh-lease let us know in the comments!